Cat modeller AIR Worldwide has put a CNY 6bn ($0.85bn) estimate on insured losses from Lekima, Asia's ninth typhoon this year
China's insured losses from Typhoon Lekima will top CNY 6bn ($0.85bn), according to an estimate from catastrophe risk modeller AIR Worldwide.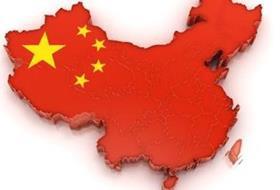 Lekima made landfall in Taizhou, Zhejiang, China, at 2 a.m. local time on 10 August, with the Japan Meteorological Agency (JMA) estimating 1-minute sustained wind speeds of 181 km/h (112 mph), the equivalent of a Category 3 hurricane on the Saffir-Simpson Scale.
The typhoon was the strongest storm to hit this region since Typhoon Chan-hom struck in July of 2015, noted Boston, US-based AIR Worldwide.
Lekima briefly had a peak intensity of 920 mb, according to JMA.
After the storm passed north of Taiwan, Lekima's maximum 1-minute sustained winds weakened to 181 km/h with a central pressure of 950 mb as it struck China's east coast about 200 miles south of Shanghai, bringing torrential rain.
Lekima's path moved slowly north-northeast through Zhejiang Province, AIR said, passing over the city of Shanghai and crossing Jiangsu Province at a fast forward speed exceeding 40 km/h.
The storm made a second landfall on the coast of Qingdao in Shangdong Province at 8:50 p.m. Sunday, local time, at tropical storm strength, continuing north across the province to reach Bohai Bay on Monday, 12 August.
Records were broken as a weather station in Shangdong measured 217.5 mm of rainfall between Saturday morning and Sunday afternoon—the highest since record-keeping for precipitation began in 1952.
As of 12 August, AIR noted 73 rivers had reached or exceeded flood levels and regional authorities warned of more flooding due to continued heavy rainfall in the four northern provinces.
Gales and heavy downpours struck all along Zhejiang, Shandong, and neighbouring provinces as Lekima moved north, triggering landslides and flooding roads, homes, businesses and cropland.
One landslide north of the city of Wenzhou blocked a river, causing a temporary earthen dam that later burst, deluging the village of Shanzao. Damaged roads and interruptions to power and telecommunications have been reported all along the storm's path.
In Shangdong, major oil refineries were shut down as of 13 August due to flood damage and lack of road access.
Travel, tourism, and shipping have been particularly affected by Lekima: train, plane, and bus travel were suspended, and ships were recalled to port in advance.
Two of Shanghai's largest airports also cancelled most of their flights, with hundreds of cancellations reported at other airports across China, including Beijing.
Major tourist destinations around the northeast were closed with the potential for further business interruption as recovery from the storm continues.
AIR's noted that its loss estimate included: insured physical damage to onshore property (residential, industrial, commercial, and construction/erection all-risks), for both structures and their contents due to wind and/or precipitation-induced flooding in the Chinese provinces of Anhui, Hebei, Jiangsu, Shandong, Shanghai, Tianjin, and Zhejiang.
Excluded from its CNY 6bn figure were: losses from storm surge; losses resulting from landslides and physical failure of flood defences; auto, builders' risk, demand surge, crops, livestock, and poultry losses; losses from hazardous waste clean-up, vandalism or civil commotion; and uninsured property and infrastructure.