Part VII transfers for existing business will take time to be confirmed, but regulators are allowing for more time, provided the process is begun before March 29, according to an AM Best report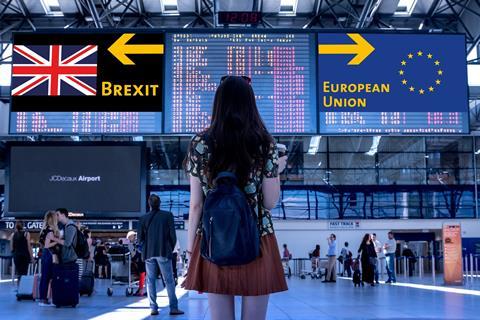 Political paralysis over Brexit does not extend to insurers in the UK, which are prepared for a range of outcomes, according to AM Best.
Passporting rights to do business between the UK and the European Economic Area (EEA), as well as claims settlement, have been two major legal headaches for UK-domiciled insurers with cross-border business affected by Brexit, according to the rating agency's report.
AM Best said "the industry is frustrated that the terms of an orderly withdrawal have still not been agreed", following the House of Commons' March 12 rejection of Prime Minister Theresa May's agreement with Brussels, the second such Commons defeat for her deal.
The Prime Minister's plan for third vote on the same deal has already been vetoed by the Commons' speaker, and a further vote agreed to extend the Article 50 deadline for withdrawal past the March 29 deadline, which will require unanimous agreement by the 27 EU member states.
Since the referendum in 2016, UK insurers have set up EU subsidiaries or formed fronting relationships with local carriers to continue serving Continental customers, AM Best noted in its report.
Part VII past deadline
Such arrangements for new underwriting do not address the issue that a UK insurer may not be able to serve its existing contracts after losing EEA passporting rights, AM Best noted, as this requires a Part VII transfer, legislated under the UK's Financial Services and Markets Act (FSMA 2000).
"The Part VII transfer process is expensive and time consuming, with transfers subject to extensive regulatory scrutiny and court approval. Consequently, a number of Part VII transfers will not necessarily be completed before Brexit," AM Best warned.
Insurers have welcomed assurances from the UK's HM Treasury, as well as European insurance regulator EIOPA, for the orderly run-off of insurance business in the case of a "no deal" Brexit, AM Best noted.
HM Treasury published a draft Brexit amendment to the FSMA in December last year.
"The accompanying explanatory note refers to the introduction of a savings provision in relation to insurance business transfer schemes, which will allow up to two years from the EU exit day for parties who have already initiated a transfer of insurance business under the pre-exit process to obtain a court order sanctioning it," AM Best said.
EIOPA followed suit in February this year with a similar statement advising EU member state regulators to act to allow the smooth transfer of these part VII transfers coming in too late for this month's deadline with the expiry of Article 50, provided they are submitted before March 29.
The rating agency rounded off: "In further support of the orderly run-off of existing EU business by UK insurers, AM Best notes the announcements made by a number of European countries, including France and Germany, that new rules will continue monitor closely political developments in the UK and the EU, and the ability of rated insurers to fulfil their contractual commitments, irrespective of the terms on which the UK leaves the EU."