Aon's Amanda Nguyen talks US casualty business, suggesting while some reinsurers are lightening their exposure, for others it still represents a good diversifier for catastrophe risk-heavy books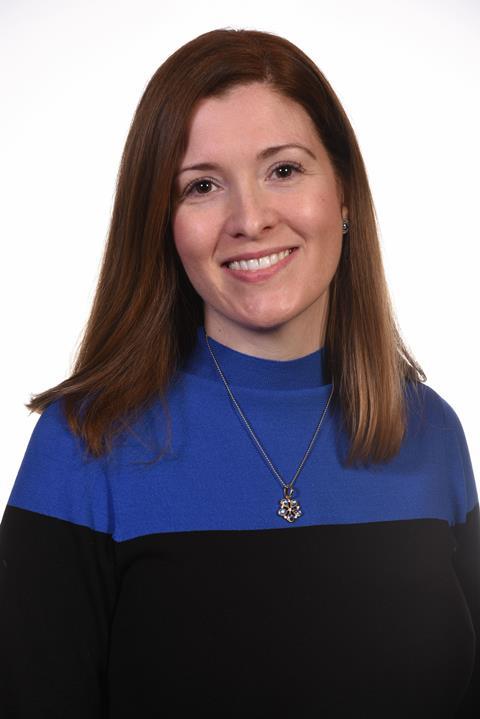 Last year at Monte Carlo and other big reinsurance events there was talk among some major reinsurers that US casualty business was to be avoided or treated with extreme caution. Munich Re and Swiss Re have both indicated they were limiting their exposures to the most litigious market on the planet.
Antipathy to US casualty business should be taken in the context of the heavy property catastrophe losses sustained by the re/insurance sector in 2017-2018, and does not represent a consensus view, for many reinsurers looking to diversify outside cat-heavy books, according to Amanda Nguyen, treaty broker and senior managing director in Aon's Reinsurance Solutions business.
"It's not as simple as the Monte Carlo discussions suggested," Nguyen told GR.
Her role at Aon includes US Casualty strategy and placing reinsurance in a variety of casualty lines, including general liability, umbrella/excess liability, directors' and officers' liability, errors and omissions, workers' compensation and environmental liability.
"There was concern voiced last year at the Monte Carlo Rendezvous and other US events, such as CIAB and PCI. However, that talk was in the context of a two-year period of catastrophe activity that was well above expectations," Nguyen said.
"Those discussions didn't reflect any improved fundamentals in casualty business . Instead the losses paid out by reinsurers in property just made the challenges of US casualty business more apparent. Frankly, there was less window dressing to buffer insurers' and reinsurers' views about what's going on within parts of the casualty space," she added.
"There was concern of emerging claims or issues in casualty without full appreciation for the positive momentum that the market was seeing and would continue to see into 2019," Nguyen suggested.
Most reinsurers are keen to balance catastrophe exposure with some liability business, she added.
"While on the one hand there are reinsurers monitoring and limiting casualty exposure, other reinsurers in the market have books that are dominated by property risks, and they are often interested in diversifying portfolios into third-party liability," Nguyen said.
Pricing up
Rising demand has improved the pricing picture for reinsuring US casualty business.
"Some clients are seeing material rate increases," Nguyen said. "We've seen loss hit programmes coming under more scrutiny, but loss impact is itself becoming more of a common thing, and we believe every client should be viewed on their own merits."
Price rises, although increasingly common, were "not across the board", Nguyen suggested.
"I wouldn't say it's a hard market, but it has firmed up from two years ago, and there are pockets of hardening," she said. "We've done deals that have seen flat pricing, in areas that other people have described as hardening. It depends on a client's individual circumstances."
Loss activity
The increased likelihood of price rises, even if they are far from uniform, has been driven by loss trends, such as in pharmaceuticals, medical malpractice, automobile accident lawsuits, and class actions following last year's California wildfires.
"Regardless of where the settlements come out, when a single claim payout reaches tens or hundreds of millions of dollars, they make the industry pause for thought," said Nguyen.
Other sources of present concern include acts of terrorism, rogue shooter events, and a rise in sexual abuse and harassment lawsuits.
"You don't have to look too far to see risk in the system," said Nguyen.
After high profile cases in recent years, legislation is being designed to make it easier for victims of sexual abuse or harassment to come forward. She pointed to changing rules in New York, for example.
"Sexual abuse and molestation issues have always existed, but we're seeing movement by jurisdictions to expand the reporting periods available to victims," Nguyen said.
"That doesn't change risk itself, but it does impact the loss patterns and development. We're paying close attention to that, and how reinsurance clients' needs may change as a result," she added.
Rising demand
Reinsurance demand has risen among US insurers, most conspicuously with some big deals made since 2017, such as AIG's moves to buy increased casualty reinsurance protection.
Insurers are looking for reinsurance covers and expanded programs, often wanting to free up capital for other purposes or to support portfolios in transition, explained Nguyen.
"Demand for reinsurance in US casualty has increased dramatically in the past 24 months. Many companies have retained net risk on their books for some time with limited reinsurance in place." she said.
"However, we're now having those reinsurance conversations on both current and historical liabilities. Many are taking historical liabilities and buying adverse development cover, or pursuing run off protection" she added.
Some reinsurance broking clients are also keen to "have another set of eyes" on their books, Nguyen suggested.
"That partnership can provide value by gaining an additional perspective on issues such as pricing adequacy, trends and reserving; US commercial auto and umbrella business are examples." she said.