Top line property and casualty growth at both groups was driven by commercial insurance pricing rises: North America powered Zurich's revenues; and Allianz singled out Germany and Turkey as sources of growth.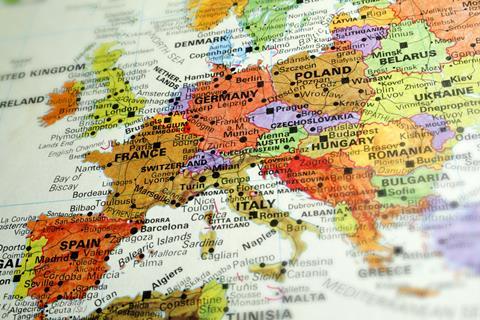 Zurich Insurance Group has released an ad hoc announcement of results for the first quarter of 2023, with property and casualty (P&C) revenues at the top of its highlights.
Its top line growth was driven by strong growth in commercial insurance and continued rate increases, the company said.
Zurich's P&C revenue was up 7% to $9.4bn, which translated to growth of 11% on a like-for-like basis, Zurich announced. Its P&C gross written premiums (GWP) was up 6% to reach $11.97bn, which was up 10%, like-for-like.
The Swiss insurer's P&C revenue growth reflected similarly impressive top line growth already posted by its German rival Allianz, which posted its own first quarter results a week earlier.
Allianz's results statement cited "excellent internal growth" in its P&C business, with pricing rises helping to offset inflationary costs. The German insurer's total business volume in P&C lines grew 11.2% to reach €24.1bn, up from €21.7bn a year earlier. Most of that (11%) was internal growth, the firm added.
The main contributors were its Allianz Global Corporate and Specialty arm, as well as its Turkish, German and Allianz Partners arms.
Oliver Bäte, CEO, Allianz, said: "We once again benefited from our diversified business mix and delivered particularly strong performance in the property-casualty segment, driven by robust pricing, continued underwriting discipline and focus on further productivity gains."
Allianz recorded an operating profit by almost a quarter to €3.7bn ($4bn). For P&C business, the operating profit was €1.9bn, up 23% from €1.5bn in the same quarter the year before. The combined ratio also improved, to 91.9% from 93.8% over the same period.
Zurich's North America business led its revenue expansion, delivering about 50% of its total P&C growth on a like-for-like basis, the insurer said. Zurich's ad hoc release of financials did not include group-wide statistics for profits or premiums, or combined ratio figures.
"We saw robust growth in P&C, with a double-digit increase in premiums in North America, mainly driven by rate increases," said Zurich's group chief financial officer George Quinn.
"Underlying commercial insurance margins have continued to improve but we are being cautious about recognising the full benefit as we gain familiarity with the new accounting standard," Quinn added.
Zurich's Asia Pacific and Latin America businesses, although its smallest regions by volume, saw impressive growth. Lat Am gross premium grew 16%, or 24% like-for-like, reaching $780m. Asia Pac grew similarly 10% or 18% like-for-like, to hit $885m. European premium only grew by 1% in comparison, or 5% like-for-like.