Product liability a growing area of concern as 3D printing becomes widespread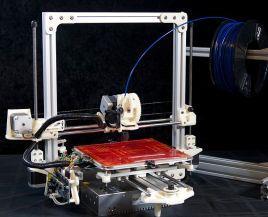 3D printing technology could transform the insurance market, as brokers and insurance firms grapple with new concerns around professional indemnity, product recall and product liability risks, according to new report from global law firm Mayer Brown.
The report highlights product liability as a growing area of concern due to the complexity of supply chain issues and traceability.
Insurers will need to develop a deep understanding of their client's businesses to consider the regulatory environment and its impact on the risks they are underwriting.
Professional indemnity is another area likely to be affected by 3D printing. If a product designer produces a digital file of their design for use in a 3D printer that then goes on to cause damage to property or personal injury because the design was defective the exposure to insurers could be huge.
The prevalence of 3D printing and the potential for files to be downloaded a significant number of times also adds to the risks for insurers.
"Discussions between risk managers on the insurance side and business product developers within the client base they're looking to insure are so important," said Mayer Brown insurance partner Ingrid Hobbs.
"Such discussions will allow insurers to ask structured, targeted questions at placement or renewal stage about what a company is doing in relation, not only to developing exciting products through 3D printing but also in relation to protecting itself from possible liabilities and claims arising from the use of 3D."