The region's insurance firms are spending strategically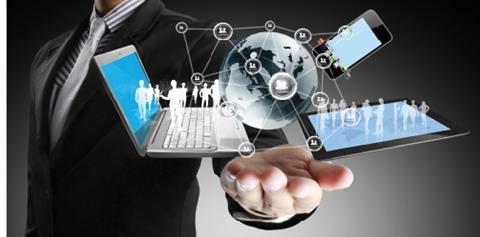 Global information technology (IT) investments in the insurance sector are being led by the Asia-Pacific region, according to research and analysis firm Ovum, which predicts that global IT spending will amount to $100bn by 2017.
It adds that insurance companies within Asia are moving away from cost-cutting initiatives in IT towards more strategic projects with a focus on growth. The expectation is that it will achieve a 6.5% compound annual growth rate (CAGR) over the next four years, and Ovum forecasts that the life insurance market will grow the fastest at 11.6% CAGR – making it the second largest regional market in the world.
AIG chief information officer for the Asia-Pacific region David Grubman agrees that the economic climate in Asia remains robust from an insurance perspective. He says: "AIG is very focused on growing its already substantial footprint there, and we see significant opportunities in places such as China, Indonesia and Vietnam." He also predicts ongoing growth in the development of direct sales channels. They are particularly favoured in China and Singapore, but in other markets consumers still prefer to buy their insurance through agents, banks and brokers.
Asia's IT priorities
Ovum says that the main IT priorities for the region's insurance firms will involve the implementation of core processing platforms and the development of digital as well as mobile channels. Their aim will be to invest in technology to drive customer acquisition and improve their operational efficiencies. Global accounting firm EY's 2013 Asia-Pacific insurance outlook document states that they will also need to invest in risk management solutions to comply with regulatory changes across the region.
The global economic slowdown had pushed many companies across the world – and in Asia – to cut their IT budgets, says Ovum senior insurance analyst for financial service technology Charles Juniper. Year-on-year growth is now accelerating as a result of some life insurers' careful expansion strategies, and this is allowing them to invest more strategically than they could before. By investing in technology they will be able to create new distribution channels, new products, and ensure they achieve an acceptable return on capital.
Investing hasn't halted. Thistle Insurance Services Asia managing director David Chan says: "There seems to be continued investment in technology by both insurers and brokers to support growth." Online platforms are being developed – at least in the more mature markets – to support SME or consumer lines' business models. The aim is for insurance buyers, business and personal, to be able to get a quote or buy a policy online.
Mobile technologies are gaining in importance as a communications, sales, and delivery channel from a consumer, broker and agent perspective. Australian company Roy Morgan Research says nearly one quarter of the population in Indonesia owns a smartphone, with smartphone ownership doubling between March 2012 and March 2013. Mobile ownership in the country is at 84%, offering insurers and brokers a significant sales growth opportunity.
"The insurance industry needs to consider how people like to interact and transact with it using these devices," says Chan. He says there are also new applications that allow consumers to purchase, find information or submit insurance claims with their smartphones and tablets, and he predicts the mobile channel will grow as more consumers demand that their insurers and brokers support them through it.
Changing strategies
Grubman reveals how mobile technologies will change insurers' distribution and service strategies: "By providing our broker and agent partners with leading-edge mobile sales and service tools, we will improve their productivity, better inform the sales process and, most importantly, speed up our response to our customers." He also believes they will create a more efficient sales process, likely to be a key differentiator for any insurance agency. Mobile applications would reduce the workload too.
Chan adds that insurance companies in Asia are examining how mobile technologies are likely to affect their distribution strategies and customer engagement – including an analysis of the effects of social media, marketing, awareness and the ability to pay for policies using smartphones. He says the industry needs to persist in its efforts to develop its online and mobile business models and adds that it's important any solution must be able to work seamlessly across all platforms and devices.
Online and direct
However, some players in the market, such as DirectAsia.com, are offering an online-only service to attract consumers by offering lower prices, as well as to achieve lower operating efficiencies than the traditional face-to-face and indirect business models some insurers can provide. Yet according to Chan, both insurers and brokers are investing in technology to improve their data quality and risk management processes.
"One characteristic of the Asian insurance market is the demand for a fast response, and cloud solutions are definitely one of the technologies that perfectly fit this requirement, helping organisations to implement potentially boundless technological services that help to support and grow the business," says Lockton Companies regional chief information officer for Asia-Pacific Suk-Wah Kwok, based in Hong Kong.
She adds that technology is also being used to shrink an insurance business in a location whenever necessary; perhaps a demand for online or mobile technologies has been found in a particular market that can be exploited to create direct channels and reduce costs while increasing insurance policy sales
Risk challenges
Asia Capital Reinsurance Group chief information officer Siow Wee Loong says: "One of the main challenges of managing risks in Asia is created by the lack of available information to allow for meaningful market and risk exposure comparisons within the industry." So to add true value, insurers with a focus on the region have to work on enhancing their data quality to understand customer risks and develop systems that enable insurance companies to price them fairly and innovatively. To do this insurers and brokers, as well as (re)insurance companies, must turn to technology as it will enable them to gain control of their exposures, such as those caused by the natural disasters in Thailand in 2011.
Solving affordability
Chan says that, as well as the need to manage risks, there is a prerequisite to consider how insurance companies service "those who find affordability an issue". He wonders whether mobile technology could facilitate the payment of micro-insurance products – particularly for those that don't own a credit card.
Yet the biggest challenge is to improve people's awareness of an insurance company's mobile or online presence, and in the less mature markets there's the challenge of moving them away from wanting to interact through traditional face-to-face intermediary channels.
The prospects of these channels look promising, but their uptake will be gradual in many of the region's markets – especially in countries such as Singapore and South Korea.