CMS Cameron McKenna's Ed Foss tackles the issue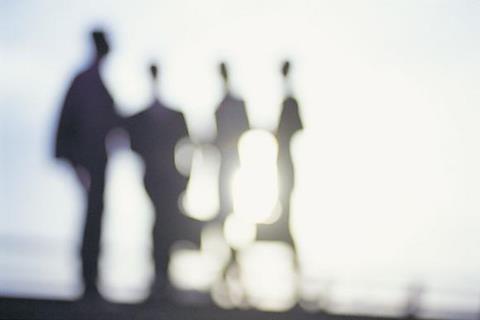 The question of how to make (re)insurance attractive to new employees is a difficult one to answer. Here, CMS Cameron McKenna head of insurance and reinsurance Ed Foss argues that the solution is for the sector to pull together.
In early March 2014 the ABI, BIBA, CII and Aon supported the launch of a new apprenticeship scheme for the insurance industry. The move builds on a previous promise made by the UK government in December 2013, with its Insurance Growth Action Plan containing a chapter on attracting new talent and the challenges faced by the sector.
For its part, the CII is doing an excellent job in promoting professionalism within the sector and has increased the numbers of people taking its exams substantially. In 2007, the institute reported just under 29,000 had completed its exams, while last year this figure had risen to more than 43,000.
Nevertheless, there are significant challenges in making the business of risk attractive to potential employees. As a member of the Future Insurance Professionals Committee at the British Insurance Law Association, we face many of the same questions faced by the quartet above; how to attract and retain young professionals into an industry which, for better or worse, struggles to maintain a reputation in keeping with its peers in banking or investment.
In the UK we clearly share the same problem as many other parts of the developed world; an aging workforce, challenges over reputation and status and a generally ill-conceived public perception of what the insurance 'industry' actually is.
On the subject of age, there is little beyond the anecdotal to tell us what most of us already know; the insurance industry is top-heavy, male-dominated and could probably benefit from a more outward-looking philosophy so that its demographic more accurately reflects society. Deloitte's 2007 report Generational Talent Management for Insurers went some way to providing empirical evidence along these lines. The company considered how the insurance industry in the United States could address a chronically aging workforce by targeting 'Generation Y'; including 1.4m graduates each year, and, more broadly, people born between 1982 and 1992. This enlightening research offered evidence of where particular pinch points and skills shortages may emerge. For example it found that more than 70% of insurance claims adjusters were over 40.
Within its recommendations, the report considered reputation and career progression as the key elements in need of attention. It said that more than any previous workforce generation, young people balance idealism with pragmatism and demand flexibility, balance, respect and accessibility.
'Specifically, Gen Y-ers tend to look for long-term career development, variety of experiences; a sense of purpose and meaning in their work, open social networks, and work/life balance,' it said; adding that the insurance industry was struggling to shake off the negative associations of its reputation.
While those are worthy sentiments, it is arguable they fail to cut to the chase. Could it be that the business of risk itself needs to reach further? While the four organisations behind the new apprenticeship scheme represent a powerful quorum, is there a case to be made for even greater collaboration between sectors involved in risk?
With professionals spanning not only the staple diet of broking, underwriting and claims, but corporate risk management across every conceivable industry, doesn't this warrant a collective effort from everybody interested in risk? Making a profession attractive to recruits who know nothing of its possibilities is an enormous challenge, so perhaps now is the time to take a leaf from the most ambitious campaigns which can help us truly reflect the value of a career in risk and insurance.
So many of the characteristics that make an underwriter, a risk manager, a broker or an account handler good at his or her job are those which cannot be taught; innate abilities like tenacity, resilience, confidence and fearlessness. Similarly, there are countless roles available to young professionals for whom a pigeonholed career in insurance can still be a turn-off. Is the business of risk not the place which enables progress to happen; to launch satellites, transport cargo, protect lives and generally oil the wheels of capitalism? This is a hugely exciting and important global industry which could benefit from a collective campaign on a single platform to inform recruits about just what they have been missing.