Increase in US sanctions raises compliance burden on reinsurers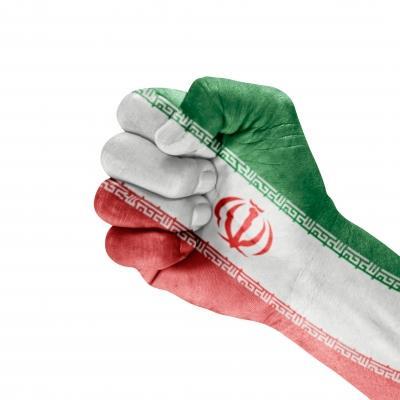 US sanctions against Iran stepped up a notch in early August, when the US House of Representatives agreed more trade blocks. This comes just weeks after the New York finance regulator announced a campaign against reinsurance firms for allegedly insuring shipments to the country.
The US sanctions bill will remove another one million barrels of Iranian oil from the open market by threatening financial sanctions against countries that do not cut Iranian oil shipments.
The bill will also hamper Iran's access to its overseas foreign exchange reserves.
New compliance challenge
The questions for (re)insurers are how they will adapt to this new reality, ensure compliance with a changing sanctions landscape, and deal with the consequences of any accidental breaches.
The increasing sanctions will undoubtedly make it more difficult for (re)insurers to comply, according to Steptoe & Johnson partner Guy Soussan.
The New York regulator has written to 20 non-US reinsurance companies to demand detailed information on how they will comply with the sanctions, and for details of their insureds.
Soussan said: "It is a hard one. They enter into a treaty, which may combine different kinds of risks, and the treaty may provide details of the insureds, or may not provide the ultimate details.
Information gap
"You are always going to have a potential gap of information between the reinsurer and the cedant. You may, as is common practice, have a sanctions clause that says if you have been dealing with insureds that are listed, the policies will be null and void, but you may not always have the information you need. The US is obliging them to raise the bar."
When you go to the reinsurers, you are shaking the whole market at once'
So why the focus on reinsurers? Soussan said that the regulator was targeting this class to get the best value out of the investigation. "The reinsurers are at the end of the chain," he said. "When you go to the reinsurers, you are shaking the whole market at once."
Shortlived sanctions?
There is a small possibility that the sanctions will be short-lived. Iran is set to enter talks with other countries in September or October about its controversial nuclear programme.
But until Iran complies, or the US eases its sanctions, the penalties for (re)insurers breaking them are high. US (re)insurers face civil fines of up to $250,000 per violation, or twice the amount of the offending transaction.
If the breach is intentional, US (re)insurers face criminal fines of up to $1m and imprisonment for up to 20 years, according to law firm Clyde & Co partner Chris Hill and senior counsel Douglas Maag.
Varying penalties
For foreign (re)insurers, the penalties vary. Most sanctions call for either blocking property and assets, or imposing five or more sanctions from a list of 12. These include denying access to US banking, as well as being banned from entering the US.
According to Clyde & Co, the good news for (re)insurers is that US sanctions that specifically target them provide an exception if reinsurers show due diligence when establishing and enforcing policies, procedures and controls.
This means foreign reinsurers have a way of avoiding punishment for accidentally breaching the Iran sanctions.
Due diligence steps
This sort of due diligence includes having a well-documented compliance program that includes risk assessments, analysis of exposures in high-risk areas of business, and the use of sanctions screening software, say Maag and Hill.
(Re)insurer compliance with the US/Iran sanctions will not be easy, and there will undoubtedly be high-profile cases where the rules are broken. But (re)insurer decision-makers can take steps to lower the risk, and can be reassured that the regulator is prepared to be reasonable before handing out punishment.