Markets finding the balance between available capital and demand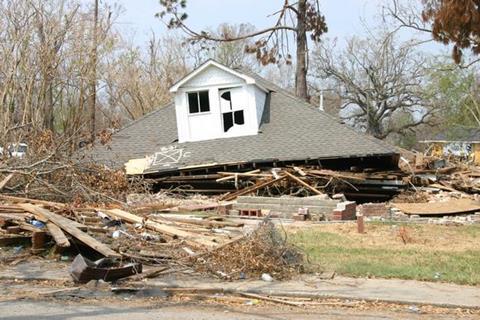 The catastrophe bond revolution that has disrupted reinsurance in developed markets has still had little impact on disasters in developing nations.
Cat bonds have traditionally focussed on US windstorm risks, due to reliable modelling, but this could be about to change.
Some analysts argue that these instruments could soon provide cover for developing nations' risk – even being put together there – if the market can find the sweet spot between available capital and demand.
"For emerging market cat bonds to take off, a number of supply catalysts would have to fall into place in these countries," Moody's Investors Service vice president Kevin Lee says.
"Insurance penetration would need to go up, countries would have to create or refine their disaster management plans and catastrophe models and input data would have to be developed, improved, and tested.
"That said, secular trends are driving progress in all these required catalysts."
Over time, rising incomes in developing nations are likely to increase insurance penetration, while strained government budgets will push countries to improve their disaster management plans with assistance from multilateral development banks.
"When this happens, cat bonds could easily cover risks in emerging markets and even be put together in those markets," says Lee. "After all, emerging markets are exposed to the same elemental perils as developed economies are, such as hurricanes, earthquakes and floods."
There are already some signs that this is happening.
Ince & Co reinsurance practice head Kiran Soar says: "We've seen a couple [of bonds] issued in Mexico, an earthquake deal in Turkey, and we are starting to see some action.
"We are also starting to see a lot of talk at the World Bank, as well as large insurers and reinsurers, who are all keen to make sure that vulnerable countries have some kind of cover in place pre-event to protect against the budget shock and help with rebuilding."
The challenge is getting the capital markets on board with new products at a time when insurance-linked securities (ILS) based on natural catastrophes can be seen as too risky. This is becoming more common, especially as global warming makes weather more unpredictable.
"I think the response from the capital markets will be mixed," Soar says. "There will be some who will be looking to diversify their risk. Cat bonds are already a form of diversification for investors like pension funds who are happy to focus on the developed markets.
"But it's a difficult selling point in a lot of developing nations. The view is that insurance is a tax, it's not a value-added product. What's the point in buying this cover for an event that might happen once in 100 years if I know the World Bank will be there to step in anyway? So, the World Bank needs to make a better case."
While the role of the World Bank in developing the market will be absolutely critical, advances in computer modelling may already be providing a path around that other big obstacle, a lack of historical data, according to BNY Mellon international insurance head Paul Traynor.
"We can now model events and use big data to estimate the actual cost," he says.
If the technology is there, then the only obstacle to wider cat bond issuance is demand.
"You can't create a cat bond if there isn't a sponsor, either an insurer or a nation state," Traynor says. "If they don't want to insure themselves then there is no cat bond."
However, money never sleeps and at the moment we are in an environment of low yields, where investors are hunting for return. Meanwhile, rates for cat bonds in north America and Europe have been driven down around the most common perils, such as wind and earthquakes.
"People are hungry for money in a market where there is less money around," CMS Cameron McKenna partner Simon Kilgour says. "As a result, the market will continue to place money with ILS, cat bonds. They want something that is simple, that is easy to administer, and if no-one claims then they can keep the money.
"Traditionally, anything catastrophe-based has been good for that. It's not like motor insurance when you have to deal with thousands of claims.
"[Emerging markets] just have to make sure their product fits in."
Given these circumstances it is possible that the market might move into a situation where the science exists and the capital is becoming available.
"The capital combined with the syndication of risk into the capital market makes it more affordable for a nation state to insure itself," Traynor says. "That would be a great place to be."
However, for now too many nation states still underinsure themselves and then end up becoming the insurer of last resort or relying on foreign aid when disaster strikes.
Traynor says: "I would love to see nation states, the supranationals, insurers, scientists and the capital markets all come together to break this vicious circle and turn it into a virtuous circle."