What are the opportunities for insurance companies?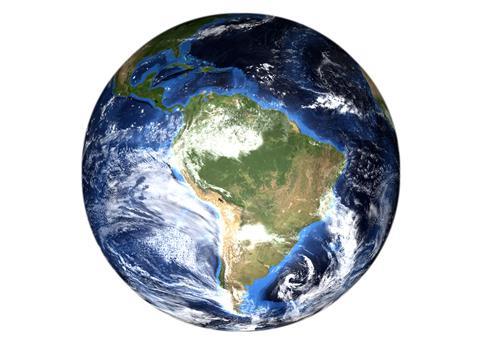 Strong credit growth has boosted Latin American economies in the past decade, and the insurance industry has benefited from this phenomenon as well.
Since the early 2000s, millions of consumers have been integrated to credit markets in the region thanks to higher incomes, lower interest rates and economic stability. They have been taking loans to buy houses, cars and white goods at quantities never seen before. Credit card use is also growing fast in many countries, and corporations have also taken advantage of favourable conditions to borrow money to develop their businesses.
All these factors combined have created a whole universe of opportunities for insurance companies. In recent years, insurance products linked to credit have grown at a double digit pace. Some of the numbers are truly remarkable. In Brazil, payment protection insurance premiums have expanded at about 28% a year, according to Finaccord. The firm estimates that creditor insurance gross written premiums reached $6.08bn in 2012 in the six most important Latin American markets, a group that, in additions to Brazil, also includes Argentina, Chile, Colombia, Mexico and Peru.
"Credit growth, most notably automobile and residential and commercial property lending, has become an important source of both insurance and reinsurance premium in the region," said Allied World RE senior vice-president and general manager, Latin America and Caribbean Will Turkel. "Banks are set up to evaluate and assume credit risk but they are much less inclined to absorb property catastrophic risk as well. Hence, this exposure is often transferred to the insurance industry by requiring potential borrowers to purchase auto or property insurance."
In fact, the spreading of credit across Latin America is helping to create a market almost from scratch. Industry insiders often point out that the lack of a well-established insurance culture is a major reason why penetration rates remain so low in Latin America. As more people move from poverty to the middle classes, however, they are facing situations where the acquisition of insurance coverage is not only desirable, but often unavoidable.
"In many Latin American banks, whenever you apply for a mortgage loan, you have to apply for a household insurance policy as well," said Finaccord insurance expert Tobias Schneider. An illustrative case has been the motor insurance sector in Mexico, a contry where that coverage is not mandatory. "More than 70% of all car drivers in Mexico still do not have car insurance," he said. "But now, if they want to get a loan to buy a new car, they need to get it. The strong demand for credit has therefore created a market for insurance products that was not there before." Insurers have estimated that car insurance premiums expanded by 10% last year in Mexico and should post a similar growth rate in 2014.
Another channel that insurance firms have been exploring to take advantage of this trend is the setting up of partnerships with retailers that, in the region, are responsible for the provision of a large share of all consumer loans. AM Best Latin America managing director Andrea Keenan highlighted the experience of OXXO, a chain of 11,000 stores in Latin America, which has helped both insurers and banks to tap into new markets in Mexico via microfinance products.
"They sell credit from what is ultimately Citigroup, and insurance from what is basically GNP," she said, referring to the Mexican unit of the US banking group and a large local insurer. "In countries like Mexico, there is much potential in the consumer sector, thanks to a middle class that is increasingly able to buy things that need to be insured."
International insurers such as BNP Cardif and Mapfre have been able to get into this fast growing market. Both have forged partnerships with big retail groups like Falabella or Carrefour and banking groups with a strong Latin American footprint, such as Banco do Brasil. The strategy has been followed by other firms, more recently by Zurich, which signed an agreement with Banco Santander, a Spanish bank with units all over the region.
But the local behemoths that are part of powerful financial groups, like Brazil's Bradesco Seguros and Colombia's Suramericana, are those in a better position to achieve credit-related growth, Schneider said, as they can cross-sell insurance and banking products and benefit from wide distribution networks. In fact, a threat to some business would be a regulatory onslaught that would reduce the scope for linked sales.
"What happens today is that the banks or their insurance arms set prices, and there is not much that costumers can do about it. If they want a car loan or a mortgage loan, they have to accept what the banks are offering them," Schneider said. "Regulators will deal with this issue eventually, but mostly they are not there yet." It is worth noting though that Chile's supervisors have recently promoted a complete revamp in the mortgage-linked property insurance segment after abuses by banks and insurers were identified on the wake of an earthquake in 2010. "In some countries, such as Ecuador, the authorities no longer permit the bundling of banking and insurance activities," Merkel pointed out.
Another potential source of woes is that credit growth has slowed down in 2013 across the region, and there are worries about the possibility that default rates will shoot up if the economic hiccups of the last two years turn out to be a prolonged period of stagnation. Keenan said that if that is the case, the balance sheets of carriers with a large credit insurance exposure could be affected, even though indirectly and much less dramatically than those of banks. "The mortgage crisis in the US illustrated how far-reaching the effects of a large number of defaults can be," she said. "Insurers need to understand not only the risks that they are holding, but also the risks that lenders have in their books."
The fact that often the bank and the insurer involved in the same loan are ultimately part of a single group need not be a problem if things go south in credit market. Keenan noted that banks and insurers are regulated separately in the most important markets, and if the regulator is strong, the capital of insurers will be ring-fenced. "In strong markets such as Brazil and Mexico, regulators are putting more actuarial strength on their capital models," she said. "The insurance assets that they have to hold are there just for the insurance business, and they will be closely related to the types of risks that they are taking on."
Even then, vigilance is always recommended, Merkel pointed out. "The growth of credit-related business presents challenges because the insurer may need to set up additional reserves associated with this exposure, even when ceding a large proportion to reinsurers," he said. "Furthermore, many of these accounts are tendered on an annual basis and so it is challenging from an insurance budget perspective to accurately plan for the near future when the account could suddenly change carriers."