Gibraltar Finance insurance head lays out battle plans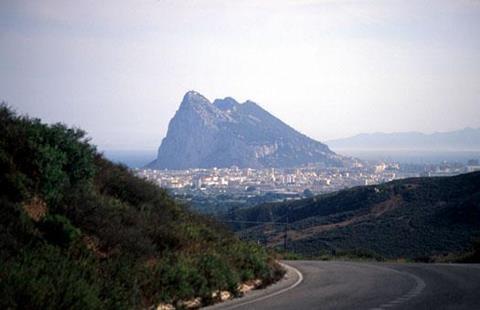 Whilst insurance-linked securities (ILS) have been around for approximately 20 years, as readers here will know, there has been strong growth in this space over the last five years, writes Gibraltar Finance senior finance centre executive – insurance and pensions Michael Ashton.
Primarily dominated by Bermuda and the Cayman Islands, the landscape is starting to change, with greater interest in the potential to structure future transactions within the European Union.
It is important to realise the progress made by the ILS market. In a short space of time (comparatively, given that the reinsurance market is widely considered to have started in Europe in the early 1600s), the ILS market has cemented its position as an alternative to traditional reinsurance for certain risk classes, but many industry commentators believe it will grow significantly larger before it reaches its full potential.
So what kind of landscape are market participants looking for from an ILS jurisdiction when deciding where to structure transactions?
Whilst transactions in Bermuda and the Cayman Islands currently form the backbone of the ILS market, there is an increasing interest from European sponsors and investors for ILS offerings to be located within the European Union (EU). Today, when it comes to ILS activity in the EU, Dublin dominates this space, but with far fewer transactions than in Bermuda and the Cayman Islands. Guernsey, whilst outside the EU, has quickly become a specialist ILS centre particularly for collateralised reinsurance transactions. From our recent conversations, we have become aware of a growing appetite from both European cedents and investors for another EU ILS jurisdiction. The market would welcome an EU jurisdiction that could replicate the speed and efficiency currently provided in Bermuda and the Cayman Islands and the key players in this space would like more choice within the EU. Gibraltar is working hard to position itself as such an option as the market looks to expand EU-based transactions.
Any new ILS jurisdiction needs to offer a robust regulatory environment. Favourable time zones and ease and cost of travel to a particular jurisdiction are likely to be beneficial considerations for European sponsors. A choice of EU ILS jurisdictions should assist the European ILS market to grow over the next few years. The introduction of Solvency II – due to come into effect on 1 January 2016 – will likely create greater opportunities for onshore ILS offerings within the EU.
The need for an efficient, effective and transparent speed to licence process is a key factor when looking for new ILS jurisdictions. Gibraltar already has an efficient service level agreement of 18 weeks for the authorisation of new insurance companies and aims to offer an equally efficient authorisation process to the ILS market with the time to licence for special purpose vehicles (SPVs) in line with the requirements of the capital markets. The Government of Gibraltar fully supports the development of a new ILS jurisdiction in Gibraltar. An application to establish a new stock exchange in Gibraltar is currently being considered by Gibraltar's independent financial services regulator (FSC) and if approved will certainly add to Gibraltar's attraction as a future ILS jurisdiction.
Market expertise brings credibility and will be an important factor for a new ILS jurisdiction. Without a proper understanding of the industry and the regulation that governs it, the ability to build and sustain a new market is likely to be short-lived. Any growth would be purely short-term.
Gibraltar has a track record of working with the capital markets, as it was the domicile for a number of large repackaging transactions a few years ago. In addition, it has a track record of enabling and supporting the growth of insurance markets. Gibraltar motor insurers have grown significantly over the past 10 years and in 2012 held a 16% share of the UK motor insurance market. Total gross premium income was $6bn for all Gibraltar insurers in 2012, and Gibraltar currently has more than 50 active insurance companies. Two of the three largest global insurance managers have operations in Gibraltar, and, outside of Gibraltar, these businesses are very active in the ILS market. A further independent insurance manager has developed a thriving ILS business in another ILS finance centre. The 'big four' accountancy firms are all present together with best in class local law firms that understand insurance and have funds expertise.
So, what does the future hold for the ILS market over the next few years? From Gibraltar's perspective, we hope to complete an initial ILS transaction with the next 12 months. It will be critical to ensure that the FSC's ILS guidelines are robust and yet fit for purpose. The FSC is currently working through a consultation process with major ILS participants and aims to issue its ILS guidelines shortly. The market in general is predicted to grow significantly over the next few years ,and it will be interesting to see if it starts to develop in a serious manner beyond the core areas of hurricane, windstorm and earthquake risks.
At the end of 2013 the first indemnity European windstorm catastrophe bond was offered, marking another milestone for the ILS market. There is an opportunity for more ILS risk transfer to be structured within the EU and there appears to be serious interest from European sponsors for more choice within the EU. With the financial system clearly benefiting from different methods of risk transfer, ILS brings greater choice to risk management.