Outsourcing moving beyond cost-saving and efficiency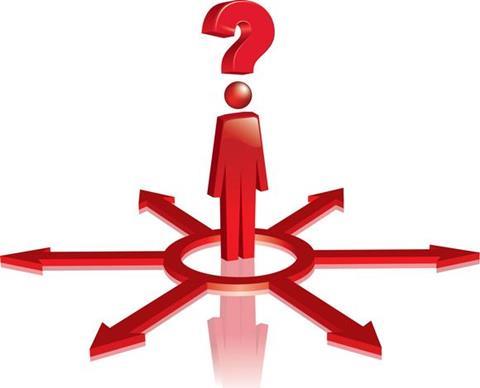 The benefits of IT outsourcing are well-established, with efficiency savings and flexibility in meeting demand being key drivers of an insurer's decision to outsource in the first place, writes Pillsbury Winthrop Shaw Pittman partner Mike Pierides and associate Rich Jones.
However, as insurers renew and update their sourcing arrangements, they need to view their key outsourcing relationships as being an integral part of their overall business strategy.
Insurers rely on IT systems as the platform through which they deliver services to customers, with the solutions employed (outsourced or otherwise) being key to determining the efficiency of the business and the customer experience; be that speed of an online quotation for a customer or the number of steps in a claims process.
As a result, the role of insurers' key outsourcing suppliers, be they infrastructure, application or service management providers, is evolving from that of a provider of technical solutions to one in which they are a fundamental driver in measuring, improving and controlling business efficiency and customer experience.
Revenue is lost if an online quotation takes too long, or if call centre calls cannot be routed intelligently across multiple locations, or if a call centre operator has to grapple with several systems and laggard performance.
These are examples of outcomes of outsourcing that were previously seen as peripheral to the key aim of cutting expenditure, with at least one degree of separation from the service outcomes measured in the outsourcing agreement. Now, they should be the very focus of an insurer's outsourcing arrangements.
Insurers and their outsourcing vendors should devise means of measuring these business outcomes, and establish service lines and clear responsibility for each, in order to allow the vendors to be able to affect these priorities, and be incentivised to do so.
A structural challenge to effectively managing these outcomes has been that a typical insurer will often have a number of outsourcing vendors, with its end-to-end service being dependent upon inputs from several parties. A sophisticated 'service integrator' function is therefore required to manage and measure performance across all vendors, rather than this just being done individually for each vendor. Service integration has its pros and cons, as it can be challenging to accurately procure and contract, or indeed build internally, however it is an essential stepping stone in achieving a solid outsourcing strategy.
IT-led projects to transform an aspect of an insurance business can be challenging to institute, design and deliver. It is essential to establish an internal team of stakeholders, with representation from IT as well as each of the relevant business units, which will interact with the outsourcing vendors to plan and implement the required change.
At the design stage, this internal team, together with the vendors, should focus on the desired outputs ("what business goal do we want to achieve?") rather than inputs ("what IT architecture would I like to buy?"), to ensure clarity of approach for the project. The initial focus should be on end-user or customer impact.
Having too many stakeholders can also bring competing requirements and, consequently, a complex solution. A balance must be struck to ensure that a holistic approach is taken across the business, but not at the expense of progress, such as through the replacement of legacy systems or the harmonisation of applications.
The role of the service integration function is again key. More than one third-party vendor is likely to be involved in a transformation programme, and a sophisticated service integration layer will bring together the business processes, infrastructure and applications used in the solution, and ensure maximum value for money.