Steve Hearn, CEO of Ed, spoke to GR about Chinese investment, broker consolidation, and growth prospects in Asia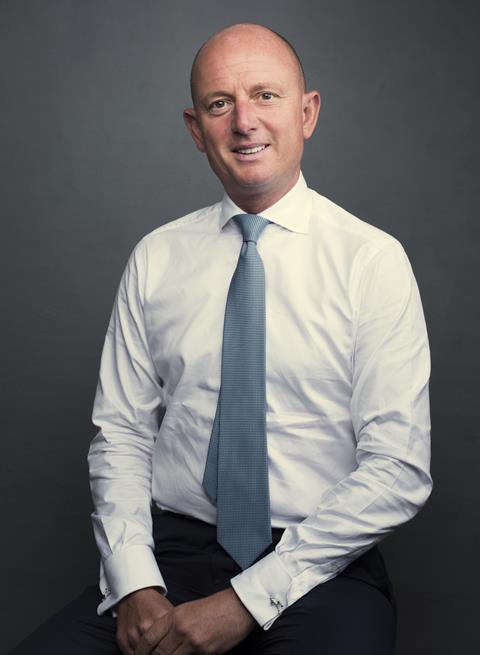 Broker mergers and acquisitions (M&A) – such as Marsh & McLennan Companies' recent megadeal to buy London rival JLT – will continue, as broker consolidation changes the face of the top re/insurance intermediaries globally.
So thinks Steve Hearn, CEO of Ed, a London-based re/insurance broker. Hearn wonders when a Chinese broker will enter the top ten globally, given the growth of China's re/insurance market.
"Think forward a few years, will a top ten global insurance broker be Chinese? I would be staggered if not," Hearn told GR.
"Either they will have bought another big broker or it will be their own organic investment, but in five years' time there will be a Chinese insurance broker on that top ten list."
He expects further broker M&A to happen without much respite. "It feels like we're at that moment in time when the top ten list of brokers in the world today will not look the same in a few years' time," said Hearn.
"The roll up of the mid-tier will happen, because capital is interested in the sector. There is a lot of private equity investment in US brokers, for example."
The growth of China's insurance sector means the country's re/insurance firms will soon be broking and underwriting globally across personal and commercial lines, Hearn suggested.
In his business, Hearn already observes Chinese capital being invested as re/insurance capacity globally.
"We're seeing Chinese capacity deployed to MGAs in the Middle East, for example, and interested in Latin American cargo risk," Hearn said. "We're seeing Chinese capacity. Some North American risks are even interested in attracting China capacity."
While Chinese involvement in the global re/insurance market expands, the country's Belt and Road overseas trade and investment initiative is itself generating large commercial risks, generating new volume of commercial re/insurance premium.
"In 2016 in Europe, Chinese investment was $40bn. It had doubled on the previous year. It now sits behind projects like London's Heathrow Airport, for example. That investment is happening around the world," said Hearn.
"They require insurance for political risk, construction, aviation, etc. That's what we're doing. We're quoting business out of Brazil, Turkey, Eastern Europe and the Middle East, all of which has Chinese investment behind it," he added.
Ed has its own office in Beijing, but Hearn described it as a small operation focused on reinsurance capacity. The broker also operates in Hong Kong, specialising in financial institutions business. "Our opportunity is more about Chinese investment outside China," said Hearn.
Singapore has been "the stand-out success for this year, in all three quarters", he stressed, adding that Asia Pacific offers the broker its best growth prospects globally. "For the first quarter, Ed doubled its revenues in Singapore. We've had high double-digit growth throughout the year out of our Singapore operation," he said.
That growth has come from placing risks within several jurisdictions across Asia Pacific's full breadth.
"Singapore growth for Ed has been coming out of Malaysia, Indonesia and Myanmar," Hearn continued. "One placement in Fiji in August generated more than $1m just in our own commission. There are some big risks out there, if you go looking for them. Ignore Asia at your peril."