The new Lloyd's construction consortium reflects changing demand as construction in the BRIC economies gathers pace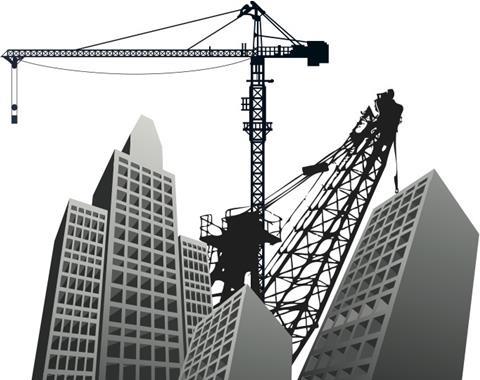 Construction may have suffered a bit of a slowdown in the mature economies during the financial crisis, but elsewhere in the world the pace has picked up.
Global spending on infrastructure in the next 40 years is set to reach approximately $70trn according to the Organisation for Economic Co-operation and Development. The BRIC (Brazil, Russia, India, China) economies and countries of the Gulf Cooperation Council (GCC) are the powerhouse behind this investment as their economies and cities expand.
Looking at energy, more than 90% of global energy demand growth is expected to come from emerging markets in the future, led by China. The Asian Development Bank estimates at least $8trn in infrastructure investment is needed for Asia to sustain its economic growth.
In Latin America, the Brazilian government has been busy showcasing its biggest investment opportunities in a global roadshow early in 2013. It is in search of $460bn in infrastructure investment through 2015. In over a year, the country will host the 2014 World Cup football tournament and, in 2016, the Olympic Games.
Meanwhile, Abu Dhabi has approved $1.5bn of infrastructure projects, including work at Khalifa City, Sheibat Alwatah Housing project and the Zayed City – Ghayyath Highway and various cultural projects, including the Louvre Museum Abu Dhabi and the Guggenheim Museum Abu Dhabi.
Pooling their capacity
The opportunities presented by major projects in these markets is the reason Lloyd's insurers Beazley, Canopius, Hardy and Talbot have set up a new construction consortium.
"The big thing for us here with this initiative is to ensure that Lloyd's has a place as a lead market on these major projects," says Beazley head of construction and engineering Colin Rose. "The size of projects has certainly increased over the past five or 10 years and while capacity in Lloyd's as individual syndicates has been enough to lead small to medium-sized projects, it hasn't really been sufficient to lead the major projects that are coming into the market."
"This puts Lloyd's in a position where we're able to be a serious alternative to traditional company markets," he continues. "It's a response to what the market is looking for. We are four Lloyd's underwriters with many years experience in the market and this gives us the opportunity to put forward all our different areas of expertise under one banner as a construction consortium at Lloyd's."
The consortium will be able to provide capacity up to a maximum of $166m per risk, offering an alternative to the largest non-Lloyd's insurers.
Consortium capacity will be aligned behind the syndicate with the greatest experience in the risk category for which cover is sought. So, for example, a broker with a client looking to insure a hydro-electric facility might approach Hardy; a power plant, Talbot; a waste water treatment plant, Canopius; or a large-scale office development, Beazley.
"We set it up to cover all types of onshore construction projects worldwide, and if you think of the expertise we have and what we're leading at the moment it could be anything from a building such as the Shard in London, through to huge hydroelectric scheme in South America to aluminium smelter projects in the Middle East and big LNG projects in Australia," concludes Rose.