As reinsurers look to expand globally, how should their staff mix change?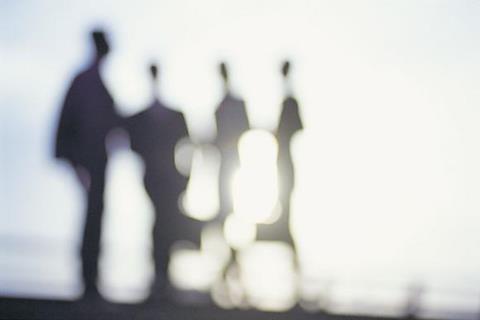 The reinsurance industry has always been international by nature, but this has not always led to multicultural workforces. But now, as more reinsurers look to expand into new locations and lines, the need to hire and manage more diverse workforces is pressing for those looking for competitive advantages.
According to panellists at a session last year at the Swiss Re Centre for Global Dialogue, research shows that companies lacking in diversity of thought and opinion perform poorer than those that embrace it. The panel found that "institutional blindness" occurs when a majority of an organisation's decision makers have the same background. Swiss Re itself has employees of 85 different nationalities.
Swiss Re head of global diversity and inclusion Nia Joynson-Romanzina says it is important for organisations' workforces to reflect the societies where they operate and understand the nuances, etiquettes and norms of those cultures.
"A mono-cultural company with a lot of similar people wanting to expand into other countries will find it more difficult to adapt to the cultural differences around the world than those companies which embrace multi-culturalism," she says," For example, 'power distance' can be challenging and vary greatly across cultures. When it comes to hierarchy, in some cultures you will only speak to people on your level, while in other cultures the power distance will be virtually non-existent.
"It's also important to know how relationships are built in other countries. In some cultures it's usual to ask about someone's family before going into business – you might meet multiple times before even discussing business – but in other parts of the world you dive straight into it."
Guy Carpenter & Company chief operating officer of global strategic advisory Barbara Bufkin backs up Joynson-Romanzina's point of view. She says there are well-documented commercial and competitive advantages to having a workforce rich in diverse experience, perspectives and insights.
"We are, of course, intent on participating in and reaping the benefits of our increasingly globalised economies. The question that our industry leaders are exploring very carefully right now is what do we need to do differently?" she says.
"By identifying cultures within which we are working, we are much more likely to design products and services that respond to the needs of that environment."
Munich Re head of talent management Daniela Feuchtinger points out that the reinsurance business is highly international in nature, but that this has not always meant that it has been multicultural.

"From the very beginning 135 years ago, Munich Re has conducted reinsurance business both within Germany and abroad, so it has always been international, but over the course of time has also become increasingly multicultural," she explains. "The task of human resources is to advise the various business units and help them fulfil our clients' needs. As our clientele is widely diverse, it is helpful for our staff to be so, too. That is why Munich Re takes a strategic approach toward implementing its diversity policy within a framework set up in 2011."

One of Munich Re's core recruitment initiatives is to attract talented graduates from all around the world. Currently the biggest emerging market for Munich Re is China, and so it is one of the countries where Munich Re has held job fairs to attract the right talent. As China has a shortage of qualified actuaries, the reinsurer ran an internship competition in which 645 students took part from 100 universities in and around China.
As well as the obvious challenge of finding the right staff, reinsurers developing a multicultural workforce should be aware of other problems.
Bufkin points out that in some locations the workplace may be the first and the only place where different cultures within a community interact.
"Raising awareness of barriers to diverse participation is key to enabling collaboration," she says. "It will be obvious what's possible with an inclusive workforce and multicultural work environments."
Clearly, when you have a multicultural workforce it is important to be mindful and respectful of religious beliefs. Those interviewed told GR that one way of doing this is to mark religious days on a calendar and avoid scheduling meetings on those days.
Another strategy for success in emerging markets might be to resist importing foreign talent and establish local workforces instead.
"This should be an integral part of your strategic business planning and human capital strategy," says Joynson-Romanzina. "In some emerging markets, especially where certain industries are relatively new – such as (re)insurance, special attention should be paid to developing local talent, to ensure a pipeline of local leadership. You might do this through targeted development programmes and international assignments couple with planned re-entry."
It is clear that increased multiculturalism among (re)insurer workforces will need to increase, especially for those with ambitions to expand globally. There are many advantages for companies with staff from different cultures, religions and countries, but these must be balanced against the challenges of managing a diverse workforce.