Traditional reinsurers are offering collaterised reinsurance and retro protection through sidecars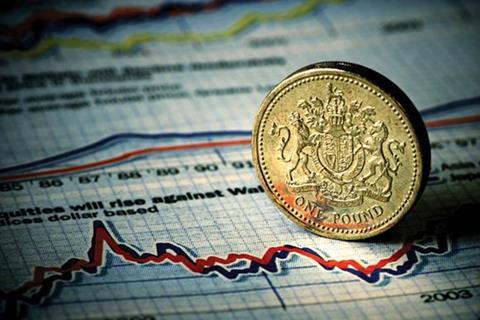 The convergence between the traditional reinsurance market and capital markets is now a reality, according to Guy Carpenter's global head of business intelligence David Flandro.
Commenting on the 1 April renewals, which saw insurers benefiting from 'an environment of dynamic capital growth' he noted that much of these had come from non-traditional sources.
"Guy Carpenter feels that an accurate understanding of how the market is converging and where the capacity will be deployed is essential to creating new competitive advantages at future renewals," he said. "This begins with an accurate and rigorous study of the sources and uses of capital, as well as an accurate quantification of available and deployed reinsurance capacity."
One form of capital market capacity that continues to prove popular is collateralised reinsurance. Because the risks underwritten are fully funded, it allows unrated vehicles to offer capacity in the market.
Collateralised cover is typically provided by hedge funds, pension funds and other capital market investors, which set up special purpose vehicles in domiciles such as Bermuda, Cayman and Guernsey.
The attraction for the investor is that property catastrophe reinsurance – typically the class of business underwritten – is not correlated to the wider insurance cycle. For the buyer, there is no exposure to counterparty credit risk.
A growing number of traditional reinsurers are offering collateralised reinsurance and retro protection through sidecars. Initially the domain of Bermuda carriers, a growing number of London insurers have launched sidecars, typically capitalised through a combination of their own funding and investment by outside investors.
Influx of sidecars to impact pricing
It has been an active year so far in 2013 with at least six sidecars coming to market including ACE's Altair Re, Partner Re's Lorenz Re, Validus' AlphaCat 2013, Everest Re's Mt Logan Re, Argo's Harambee Re and RenRe's Upsilon Re II.
Validus, which raised $404.4m of third-party capital to deploy in its latest AlphaCat sidecar and other ILS funds, said it was pleased with the level of investor support. Last year, chief executive Ed Noonan said the firm felts as though it was only 'scratching the surface' in this segment of its business.
Sidecars are often launched to provide additional capacity where it is needed, particularly following market dislocations. After a series of catastrophes in Asia in 2011, including the Tohoku Earthquake and Tsunami, Lancashire extended its Accordion sidecar by $75mn for clients at the 1 April 2012 Asian renewals.
Many of this year's sidecars are focused on bringing capacity to the mid-year 1 June Florida book renewals. However, the surge of collateralised reinsurance in addition to capacity provided by other ILS vehicles such as cat bonds and ILWs is likely to put pricing under pressure as this important renewal approaches, according to Willis Re.
In its April Renewals Report the broker notes around $35bn of capital has entered the reinsurance market from a number of sources. Early indications indicate more aggressive pricing will feature at 1 June.
Although it is often described as complementary, capital market capacity is also seen as a threat to traditional reinsurance, particularly as the types of risks securitised broaden and attachment points lower.
Pricing has also reduced considerably, by between 25% and 70% for peak US hurricane and earthquake exposed transactions, according to an Aon Benfield reinsurance market outlook on the 1 April renewals. It expects insurers and reinsurers to continue to find innovative ways to use the ILS and collateralised markets.
"The ILS market is now offering the lowest cost of reinsurance for peak perils witnessed since Hurricane Andrew," it noted.