Deutsche Asset & Wealth Management's Ayer sums up 2013's investments and looks ahead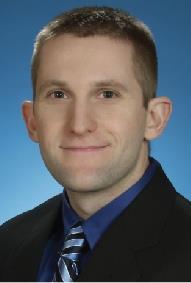 Deutsche Asset & Wealth Management insurance industry solutions specialist Lloyd Ayer gives his perspective on the themes of the year in the market, recovery after the financial crisis, asset class diversification and his industry forecasts for 2014.
1 What do reinsurer investment portfolios look like today, versus five years ago?
Reinsurer investment portfolios have remained predominantly investment grade fixed income, with smaller allocations to diversifying assets. That said, there have been incremental changes in the past five years. Reinsurers have increased allocations to BBB bonds, high-yield bonds, equities, and alternatives.
The increase in these assets has come at the expense of A+ fixed income, where the average portfolio allocation has fallen from 90% at year-end 2008 to 81% at year-end 2012.
Two-thirds of that reallocation went to lower quality bonds, both BBB and high yield. The other third was split between equities and alternatives. The resulting year-end 2012 portfolio is 81% A+ FI, 7% BBB, 3% HY, 4% equities, and 5% alternatives. The alternatives allocation varies by firm and is typically made up of hedge funds, private equity, and real estate investments.
2 What were some of the major insurer investment themes in 2013?
The major theme in the past year has been a renewed focus on strategic asset allocation. All insurers have grown increasingly nervous about their concentrated bond portfolios given low reinvestment yields and the increasing potential for rising interest rates. The goal of the asset allocation reviews is to evaluate diversifying assets that will better position the overall investment portfolio for various economic outcomes, within the context of the enterprise as a whole.
Most recently, this has translated to a meaningful move down the credit quality spectrum within fixed income, from A+ to BBB and high yield, with the intent of substituting credit risk for interest rate risk. Secondly, the increase in equities and other alternatives provides meaningful correlation benefits and increased expected returns, as investment income from the bond portfolio continues to decline.
3 What are the drivers of these trends?
The most obvious drivers of these are the ongoing themes of low investment yields and the potential for rising interest rates, much of which can be attributed to quantitative easing. One frequently overlooked driver, however, is that promising investment opportunities have arisen in these diversifying asset classes over recent years.
Even though economic activity has been slow to pick up in the years following the financial crisis, the economy has grown nonetheless and unemployment has consistently trended down.
Companies that have made investments in these more economically sensitive asset classes have been successful. You could presume that reinsurers are very sophisticated at pricing risk, and as such, they have identified relative values within the investment landscape.
4 How widely have reinsurers used alternatives in the past?
Given that many reinsurers are Bermuda domiciled and often have private equity roots, alternatives have long been a common investment position in the reinsurer investment portfolio.
In our sample of 12 major reinsurers, only three do not have an alternatives allocation of at least 4%. Besides a liability profile that favours such assets, reinsurers are often domiciled in places where regulations and accounting for such assets are slightly less onerous than, say, the typical US-based primary insurer.
5 Are there any specific considerations that reinsurance companies need to be aware of? Liquidity needs, accounting, regulation …?
All of the usual suspects apply: Regulations, accounting, business environment, capital levels, liability profiles, taxes, product mix, etc. The decision to invest in alternatives is one that must be made in the context of the entire enterprise, not just the investment portfolio.
6 How does adding the types of investments mentioned affect rating agency capital requirements?
Most reinsurers have such a strong level of capital that they have lots of flexibility in the investment portfolio before any rating agency or capital requirement constraints come into play. Rating agencies understand the value of asset class diversification.
The bigger constraint we've seen recently is the company's own internal enterprise risk management monitoring process. It's becoming more common that when a company wants to make a new alternatives allocation, it has to make the decision of where else in the business it will make an offsetting reduction in risk budget. This could be the sale of existing alternatives, the lowering of overall fixed-income duration, or a change in the underwriting profile.
7 What will 2014 bring?
We expect a continued increase in reinsurer allocations to equities and alternatives. Economic conditions continue to improve, and the outlook for bonds continues to be less favourable. As equity valuations become richer, there should be additional focus on alternatives. This was already apparent in 2012, as equity allocations were flat year-over-year, and alternatives allocations saw their biggest increase in the past five years.