The risk of conflict and political violence is increasing in size and severity for multinationals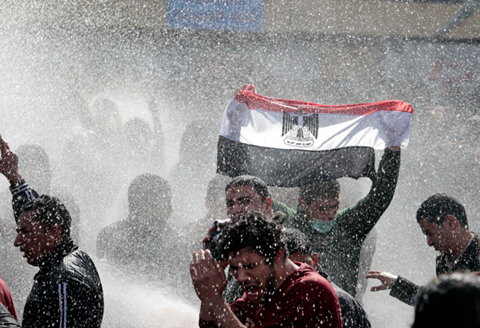 Levels of conflict and political violence have risen significantly in the past six months – meaning that businesses must be prepared for civil unrest in jurisdictions where socio-economic and geopolitical risk levels are high.
In that period, conflict and political violence have become more prevalent in 40 countries, according to the latest index released by global risk analytics company Maplecroft.
Most worrying for multinationals are the increasing or consistently high levels of conflict and political violence in key emerging economies such as Russia, Nigeria and Turkey, according to GR's sister title StrategicRISK.
Maplecroft's conflict and political violence index (CPVI) is calculated twice a year by assessing the risk and severity of conflict and the effect of the violence on society for 197 countries.
Monitoring conflict and political violence is rising up the agenda for risk managers at global corporates, requiring a deep, wholesome evaluation of the geographical and trading environment, particularly in foreign territories.
Maplecroft principal political risk analyst Charlotte Ingham says: "In the long term, analysis of conflict and political violence trends offers an essential barometer for global organisations and governments looking to monitor security risks to investments, populations and the dynamic geopolitical landscape.
"Since 2011, we have identified 76 countries that have seen a significant increase in risk in the CPVI."
Terrorist group
Of particular concern is the persistent risk of conflict and political violence in Nigeria. Africa's largest economy is a key market for multinationals and has been tipped by economist Jim O'Neill, who coined the term 'BRICs' in 2001, to emerge as a global powerhouse with Mexico, Indonesia and Turkey (known as 'the MINTs').
The country is rated 'extreme risk' in the CPVI for the fifth year running owing to persistent insecurity, including increasing risks of kidnapping and piracy. Maplecroft reports violence in the country creates significant challenges for companies, such as ensuring the safety of employees and facilities, as well as increasing their insurance and security costs.
To compound the risks further, the Islamist terrorist group Boko Haram is stepping up its resistance to Western influence in Africa's most populous nation with acts such as suicide bombings, the kidnapping of more than 250 schoolgirls and twin bomb attacks in the central city of Jos, which killed 118 people.
Nigeria's position in the 'extreme risk' category of Maplecroft's CPVI reflects the widespread and continual risk of conflict on the continent. Sixteen countries are rated as 'extreme risk', including the Central African Republic (ranked second most at risk), South Sudan (fourth), Somalia (sixth), the Democratic Republic of Congo (seventh) and Libya (eighth), all of which saw significant increases in risk.
Syria retains its status as the country with the highest levels of conflict and political violence, with Iraq third, Afghanistan fifth, Sudan ninth and Pakistan 10th.
Given the violence resulting from the popular uprising in Kiev and the removal of president Viktor Yanukovych, Ukraine moved a staggering 52 places to 35th on the list. The situation there could worsen even further, with Russian-backed separatist violence in eastern Ukraine ongoing. Maplecroft thinks the country's ranking will go on moving the same way in 2014.
Placed 16th out of 197, Russia maintains its position as the only European nation in the 'extreme risk' category. Political tensions intertwined with an economic slowdown will give investors and businesses reasons to avoid engaging with Russian firms.
Cracking down
Turkey has moved seven places, from 31 to 24, on the CPVI. Civil unrest in the republic has been apparent for some time now, with protests against government policies in several major cities resulting in fatalities. So far, 11 people have been killed and more than 8,000 injured.
Prime minister Recep Tayyip Erdogan, who was elected to a third term of office in 2011, has shown a growing determination to crack down on those who accuse his government of corruption. The vociferous nature of the protests – almost 5,000 demonstrations have taken place since last year, involving an estimated 3.5 million Turks – and Erdogan's hardline response suggest that the risk is unlikely to subside.
Many key growth markets also feature in the CPVI's 'high' and 'extreme risk' categories, including Colombia (11th), the Philippines (17th), India (18th), Bangladesh (21st), Thailand (23rd), China (25th) and Indonesia (29th).
According to Maplecroft chief executive Alyson Warhurst, countries witnessing the largest upswing in risk have experienced unrest over civil and political rights and government corruption. This has resulted in rising human rights violations by security forces, conflict and deteriorating security environments.
"Societal unrest and its repression by state security forces acting with impunity are early indicators of political risk – including societally induced regime change and resource nationalism – and have the ability to destabilise the business environment readily," says Warhurst.
"More frequent risk monitoring is therefore becoming a business imperative."