A total of 808,119 policies sold representing $1.77bn of reinsurance cover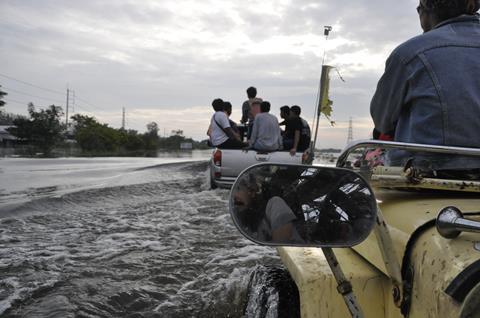 The National Catastrophe Insurance Fund of Thailand has marked its first year of operation. The fund's executive committee president Payungsak Chartsutthiphon said it has been able to insure an increasing number of households and businesses against three types of disasters: flooding, earthquakes, and storms.
From 28 March 2012 to 21 March 2013, a total of 808,119 catastrophe insurance policies were sold, representing THB52bn ($1.77bn) in proportional reinsurance coverage and THB420m in proportional reinsurance premiums.
Catastrophe insurance policies purchased by households accounted for the largest share, 92%, of the total policies sold, while policies purchased by SMEs made up 7% of the total and industrial customers 1%.
Chartsutthiphon said it represents a great improvement over the situation at the time of the catastrophic floods of 2011, when foreign reinsurance companies would not reinsure properties or charge greatly increased premiums, taking a toll on the financial resources and expenditures of business people in the industrial sector and the general public.
"The operation to date of the National Catastrophe Insurance Fund of Thailand has been a factor in the successful restoration of the private sector's confidence in the country, and this in turn has helped to propel the Thai economy forward," he added.