GR takes a look at why (re)insurance purchasing strategies in Asia vary from other markets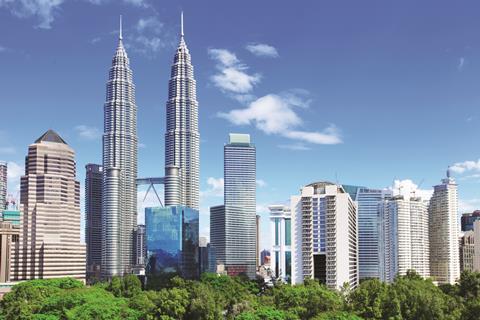 With European reinsurers facing stiff competition from capital markets and n o n - t r a d i t i o n a l sources, a number of them are having to adapt to decreasing cession rates as well as insurers looking at different sources for reinsurance cover. But with this trend limited in Asia, how do the buying strategies of Asian insurers vary to their counterparts around the world?
"It is certainly the case that we have seen traditional reinsurers under pressure from ILS providers in North America and Europe, although the current pricing pressure is a combination of excess capacity generally, an absence of large losses, and muted demand for additional reinsurance purchases notwithstanding the competitive pricing which is available," Willis Re Asia senior managing director James Beedle told GR.
"To offer broad statements about buying strategies across Asia is difficult, since they can differ significantly by country and by cedant. Indeed one of the responses we have seen to the current market conditions by reinsurers is to focus specifically on individual client needs as opposed to offering market-based solutions.
However, there are some common macro themes for buyers of reinsurance across Asia, which include maximising reinsurer relationships by encouraging broad-based relationships with their reinsurer partners, Beedle says.
"This can mean multi-line relationships across product lines plus a broad participation throughout individual programmes. Insurers are also looking at their reinsurance in light of changing regulatory regimes and seeking ways to ensure they are optimising their programme structures against the risk-based rules which are increasingly part of the purchasing decision," he continues.
"If you look at the buying behaviourbetween Asia-based cedants and Europe-based clients, there is increasing commonality between the two and we expect this to continue. Asia-based cedants are very interested in how Europe-based clients have evolved their reinsurance programmes in the light of Solvency II, and what lessons can be drawn from this, along with adopting a centralised approach."
PwC has also been looking at the Asian market and what the future holds for it as the various local and international reinsurers compete over the same territory, both in Asia and the rest of the world.
In a 2013 report entitled Reinsurance 2010: Breaking the Mould, PwC stated that: "At present, many of the leading state owned reinsurers in SAAAME (South America, Asia, Africa, and Middle East) markets enjoy a guaranteed market share. But as markets are opened up to greater competition, the local players will come up against global reinsurers that may be able to offer lower premiums as a result of the international diversification of their businesses. This competitive pressure will add impetus and urgency to international moves by the SAAAME reinsurers.
Opportunities for innovation
"As the SAAAME giants move onto the global stage, developed market reinsurers are going to face new competition on their home turf," the report continues. "With their strong capitalisation, they could adopt aggressive pricing strategies, or use their local political clout to enhance the access of potential clients to their local markets.
Small and mid-size reinsurers could become targets for acquisition as the SAAAME groups look to build up their expertise, diversification and international footprint, or larger domestic companies seek to consolidate in the face of new global threats.
"India's GIC Re already generates around 40% of its premiums from overseas business and is one of the leading reinsurers in the Middle East. Its ambition to become a top-five global player (it is currently 15th on a premium basis) includes plans to acquire syndicates at Lloyd's.
"Other notable developments include China Re's strategic partnership with Catlin, which is designed to 'help build a foundation for China Re to grow into an important player in the world reinsurance market'. The tie-up includes sending a number of China Re staff on secondment to its UK partner, helping the corporation to build up its 'experience of international reinsurance operations and management'."
Guy Carpenter has also been assessing the situation in the area. In November 2013 it produced a report that looked into Asia Pacific catastrophe reinsurance. It stated that: "With excess capacity returning to the market in 2013, reinsurance buyers in the Asia Pacific region were able to secure greater value at renewal, although with recent losses etched into the collective memory of the market their ability to achieve significant price reductions was limited. Total catastrophe excess of limit in the region continued to grow.
"Despite this strong record of catastrophe limit growth over the past 10 years, the fact is that it has failed to keep pace with growth in the rapidly expanding economies of the Asia Pacific region over the same period. In many markets the purchase of insurance is still not a priority. In others the actual product on offer does not satisfy the demand. With dedicated traditional reinsurance sector capital for Asia Pacific at a record high and with alternative capital seeking peak zone catastrophe opportunities in the region, Guy Carpenter predicts that the conditions are ripe for a broader reinsurance community to respond positively to this growth opportunity with innovative and customised solutions."
GR finished by asking Beedle if Asian (re)insurance companies were adapting to changes in European buying strategies. According to the broker: "Asia-based reinsurers are subject to the same market pressures when writing non-Asian risks as their global counterparts. Certain Asia-based reinsurers have written diversifying risks in Europe and North America for many years and this has accelerated in recent years as growth and scale has become increasingly important. As European buyers tend to consolidate their panel of reinsurers, Asia-based reinsurers have tried to adopt multi-line strategies and leverage broader corporate relationships in order to maintain business volumes."