In a world where everything is connected, insurers should be prepared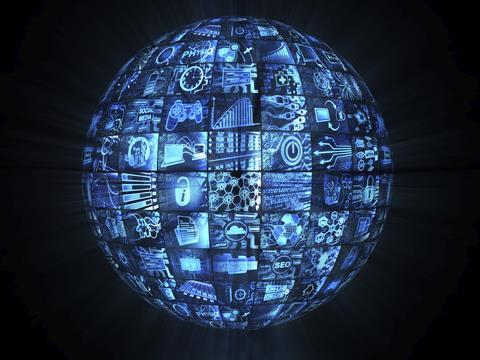 One-third of chief information officers (CIOs) at large insurers and half of those in mid-sized firms say the Internet of Things (IoT) will substantially change how they do business.
It may not sound like much – particularly with equal numbers of CIOs stating it is "too early to tell" – but a survey by consultants Celent suggests the industry is waking up to the potential for the IoT to be a source of disruptive innovation.
The potential of the IoT to change how insurers do business is significant. According to research firm Gartner and the ABI, there will be about 26 to 30 billion devices wirelessly connected to the internet by 2020 (compared to 5 billion at the end of 2015).
By embedding networked sensors in everything from cars to wearables, insurers should be able to better understand the risk they are underwriting. Furthermore, with the power to improve the risk being underwritten, there is significant potential to reduce claims and pass those savings on through premium discounts.
Telematics takes off
Within insurance, the most progress with the IoT to date can be seen in the telematics sector. The steep cost of insurance for young drivers has helped to drive its growth in personal car insurance, although marketing is broadening to target all drivers.
Celent senior vice-president Jamie Macgregor says: "It continues to be an exciting field as the value network evolves to support it – new players are getting interested in insurance, from vehicle manufacturers to the mobile companies presenting a more complex and competitive landscape for insurers."
"It's getting to the stage where they are using your driving data to not only understand how you're driving, where you're driving and the style of your driving, but overlaying other sources of data such as meteorological and traffic information to better understand whether the action you took was appropriate for the driving conditions.
"So, for example, what if a rapid acceleration or swerve and stop was an indicator of a better driving decision on a particular day given the road conditions and prior driving history?"
Newcomers carve a niche
As is often the case with sources of disruptive innovation, it is not necessarily the mainstream players who are likely to seize these opportunities. As has already been seen in the UK telematics market, it is the newcomers – Ingenie, Insurethebox, Octo and Marmalade – that have carved a niche.
With Google entering the aggregator space in the UK there is potential for companies outside of insurance to shape the future. In an industry innovation sentiment survey by Celent, 59% said online retail was an innovative space. Just 6% said the same for insurance.
Beyond telematics there is potential for the IoT to disrupt insurance in other ways.
In agriculture, weather stations allow insurers to calculate a likely loss and warn farmers so they can take steps to minimise the results of a drought, for example.
Within health insurance, programmes such as the UK's VitalityHealth and VitalityLife products, smartphone apps (or fitbugs) can also be used to monitor vital stats, record diet and daily activity and feed the information back to your health insurer in return for a discount.
In Japan, Tokio Marine & Nichido Fire Insurance takes the concept a step further.
Its 'How My Body Feels' pilot monitors womens' monthly cycle using an app and thermometer and looks for potential indications of the early signs of breast and uterine cancer.
Connected home
The connected home is also receiving attention, with the potential for LED bulbs, thermostats, deadbolts, smart refrigerators and other IoT appliances to do everything from improving security to preventing and warning about floods and burst pipes, potentially even sending alerts directly to the nearest plumber.
"If there was one thing we heard most about from US property casualty or general insurers in 2014, it was what is the impact of the IoT in the connected home, the connected car and the connected life," Forrester Research analyst Ellen Carney says.
"There are so many dependencies in all of those areas. The IoT has breathtaking implications for insurance and how we live and use that asset called our home.
"For homeowners you can embed sensors in things that fail in the house and monitor if the homeowner is maintaining their property.
"You're collecting information about how they use their home. Do they lock their doors? Do they turn their security system on? You can determine the consumers' protection of their assets and use that as an underwriting factor."
Despite the huge potential there are inevitably hurdles to overcome, such as who owns the data, and privacy implications as insurers and others seek to benefit from it. Motivating consumers to share data is another.
"It still all comes back to the question: 'what's in it for me?'" says Macgregor. "And until there is government pressure to constantly analyse individuals, which I think is a long way off, in a democratic society I don't think people will warm to that."
This piece was originally published in GR's sister title Insurance Times.