The marine market has recently had a shake-up after knock-on effects from natural disasters and needs to start changing its outlook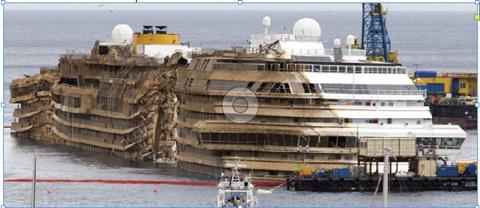 A recent run of natural catastrophes has had a massive impact on the marine market. Most of the effect has been felt by the cargo market and, for the first time, marine reinsurers are having to adjust their thinking on risk.
The market is beginning to adjust to a new outlook, according to Munich Re's Dieter Berg, after record losses following such natural catastrophes.
Speaking at the International Union of Marine Insurance (IUMI) annual conference, Berg said: "We have suffered the largest marine loss ever and two record losses in a row and that is quite a lot to digest.
"Both losses are very different from a risk management perspective. As reinsurers we have to ask ourselves whether we are aware of the exposures we are facing."
But the past couple of years have seen a major shift in emphasis. "Losses from a container, a tanker or a cruise ship, or even a collision between two of them, resulting in a clash of classes of business – quantifying these exposures is a manageable exercise," he said.
A foreseeable event
Even the Costa Concordia (pictured), with its wreck removal costs escalating to around $1bn, was a foreseeable event in itself, and would have been in any marine insurers' loss scenario. However, Berg believes the market has been far more troubled by recent catastrophes from the Chile earthquake, the Thai floods and most recently Superstorm Sandy. Speaking to GR, he says it heralds a major shift in thinking. "The real threat for marine insurers is not one from the wind or the earthquake but from the flood or storm surge that follows such an event.
"Costa Concordia was a bad experience but not a surprise. Sandy and the Thai floods were a huge surprise."
Speaker after speaker at IUMI highlighted the disproportionate impact of Sandy on the marine cargo market in particular. The event cost marine insurers between $2.5bn and $3.5bn, and wiped out the 2012 premiums received by the US cargo market.
Costs were again the issue in discussing the Costa Concordia. The vessel was being lifted out of the water live on television, and beamed to millions of viewers, as the marine insurers were meeting in London. Collectively they were patting themselves on the back for paying both Costa Concordia and Sandy claims efficiently.
However, the market was less happy with the realisation that the hull sector in particular was suffering technical losses for the 17th year in succession. Analyst Astrid Seltmann, of the IUMI facts and figures committee, revealed that marine premium rose slightly in 2012 to $33.05bn – up 4.9% on 2011 – a figure she says reflects a slight upward movement in world trade figures.
Digging deeper, she says the cargo market still accounts for more than half of premiums – at 53.4% – while in terms of geography the major markets continue to dominate, although the emerging markets are also continuing to grow.
On the cargo market, she says there has been an upswing in trade since 2009 but there are still unstable market conditions. Looking at the gross reported loss ratios, the figures for 2012 have started at a high of 72%. Yet Seltmann says that, if the market were to ignore the Sandy impact, the figures would have started at a more palatable 63%.
For the hull market, the focus has been on the Costa Concordia and its aftermath. Premium income has risen in 2012 to $8.5bn, up 3.1% on 2011 levels. However, less than good news came from ship values. Insured vessel values dropped again in the past year, affecting the amount of premium raised. With new build vessels continuing to come on stream and plenty of competition among ship owners for business, few at IUMI predicted a rapid increase in values in the short term.
In all, the facts and figures committee say hull claims trends are on a downward trajectory after peaking in 2008 and the total loss frequency is also down. It has been a case of so far, so good in 2013.
However, a common theme at the conference was the risk of being complacent. That was the message from the piracy experts who warned that, just because there have been no recent pirate attacks in the Gulf of Aden, it does not mean the threat has disappeared.
Model limitations
There were also caveats about the dangers of not properly modelling risks – or worse, ignoring the warning signs. Hjörtur Thráinsson, a modelling expert at Munich Re, admits that models can get it wrong, and "cannot predict what happens in a future event", but he says "they provide a consistent, objective, meaningful and quantitative basis for risk selection, pricing, steering, capital allocation and accumulation control".
Overall, he says models are useful as long as the user is aware of their limitations. IUMI president and a director at the Norwegian Hull Club Ole Wikborg agrees: "Having a bad model is better than having no model." He also warns that underwriters must pay attention to the warning signs produced by modelling.
Modelling marine risk is a challenge – not least because the insured vessels and goods are constantly moving and exposed to different risks. But there is scope for modelling to be used more effectively in situations where there is more certainty – at ports, for example, where estimates can be produced of what stock is likely to be in – and also what fixed assets there are.
Wikborg warns much of the problem lies with the underwriters themselves. "We are required by capital providers and others to use models, but when we are front-line underwriting, we interpret the models. We are interpreting these too positively."
With the marine market facing unprecedented catastrophe losses, the market needs to approach its book in an entirely different way, Berg says. "The offshore market changed radically [to cope with its losses] and this is the way the marine market has to go too."