Reinvestment and credit insurance in the FSB's spotlight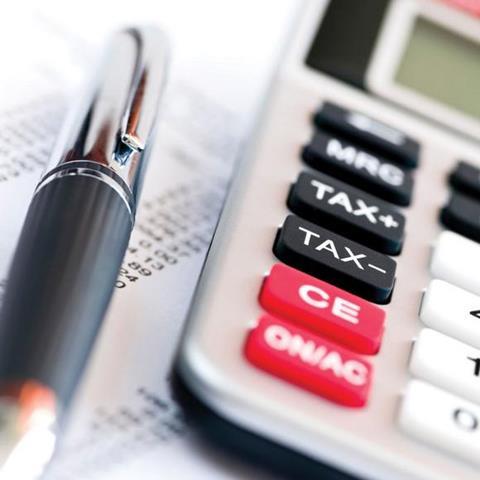 Shadow banking and (re)insurance might not sound like the most likely bedfellows, but the regulatory crackdown on such alternative banking is set to spill over into the risk arena.
The inexorable rise of the shadow banking sector – basically any non-bank intermediary that provides bank-like services - has prompted fears it could trigger another meltdown. As a result, any institution that engages in shadow banking is potentially in the sights of the Financial Stability Board (FSB) – and that includes much of the insurance sector.
Regulators' attempts to confront the risks posed by shadow banking are certainly not inhibiting its growth. The FSB, whose task it is to tackle these dangers, says shadow banking assets in 20 key economies plus the eurozone now total $75tn, or 120 per cent of these countries' GDP. That's close to the peak seen in the run up to the 2007 financial crisis, when the figure reached 123 per cent.
The good news, says Association of British Insurers (ABI) director of regulation Hugh Savill, is that the FSB has listened to the case made by lobbyists such as the ABI, who argue that insurers, for the most part, do not represent a risk that requires the FSB to pay them undue attention. "It was quite clear three or four years ago that the FSB really did regard insurers as shadow banks," Savill says. "To be fair to the regulator, it has changed its view."
That is not to say, however, that nothing insurers do will be snared by the increasingly intricate web of regulatory reforms the FSB is now pushing through, many of which will reach the statute book in 2015. DAC Beachcroft insurance advisory team head Adrian Williams says: "While one-stop-shop shadow banking legislation is not appropriate for the insurance sector, which is already very well regulated, it will be affected by the reforms, both directly and through the law of unintended consequences."
In fact, insurers and reinsurers were always going to be affected, because the FSB's reform work has focused on regulating certain types of activity rather than particular institutions, the approach it took with businesses judged to be systemically important. Where the insurance sector engages in these activities, they will have to comply.
A good example is securities lending and repurchase transactions (repos), an investment activity that many large insurers engage in routinely – and which is seen as shadow banking by regulators, particularly when leverage enters the equation.
When insurers lend out their securities, they usually receive collateral, either in the form of cash or highly-liquid securities – and often this collateral is then reinvested, leveraging the original transaction. Regulation governing such reinvestment is already in place in many countries, including the UK, but the FSB is set to go further.
"Currently, the rules effectively mean that if you take cash and invest it into something else, what you buy must have at least the value of the securities you have lent," warns one senior insurance company investment executive. "But the FSB's proposals – such as restrictions on what you could invest in to ensure liquidity – would be in addition to the existing regime."
Another potential clash could come over credit insurance, warns the ABI's Savill. When insurers stand behind a policyholder's borrowing, they're effectively taking the risk of default on the loan – of whatever nature – off the books of the original lender. And this type of activity was always going to be a target for regulators, given that it was the policies written by AIG against losses on mortgage-backed securities and similar instruments that brought the giant US insurer to its knees.
"The problem here is we don't yet know exactly what the FSB has in mind," says Savill. "Credit insurance is a priority, but would straightforward products such as mortgage insurance or trade credit insurance be affected by new regulation?"
There are other questions outstanding too. One evolving issue, particularly in the US, is the extent to which large insurers and reinsurers are effectively shifting liabilities on to affiliate companies such as special purpose vehicles. An investigation last year into this practice – dubbed shadow insurance – by the New York Department of Financial Services warned this was a growing problem. "Five of the nation's largest life insurance companies have ceded more than half of their reinsurance loads to affiliates," says Wayne Dalton, a senior analyst at research firm SNL Financial.
In an echo of the US probe, Bank of England Governor Mark Carney is becoming increasingly strident in tone as he warns insurers not to seek to cut the amount of capital they hold through strategies such as shadow insurance.
And what of those "unintended consequences" of which Adrian Williams warns? These are difficult to foresee, but some insurers are nervous about how long-term investments in areas such as infrastructure might be affected by a crackdown on shadow banking. With insurers increasingly being asked to fund long-term projects in industries such as energy and transport, their lending books continue to increase in size.
So should insurers and reinsurers be worried? "If you're asking me whether shadow banking regulation is a threat to insurance companies, my answer is I don't think so," says Hugh Savill. "But we take nothing for granted."
That seems wise. After all, in October, the International Monetary Fund warned that in the UK, insurance companies have become the single biggest contributor to the vulnerability of the banking sector, in part at least because of the increasing amount of lending in which it engages. Insurers may not consider themselves to be in the shadow banking business - and appear to have done a good job of convincing regulators – but not everyone is so sanguine.