How consumers access goods and services is changing, and insurers must adapt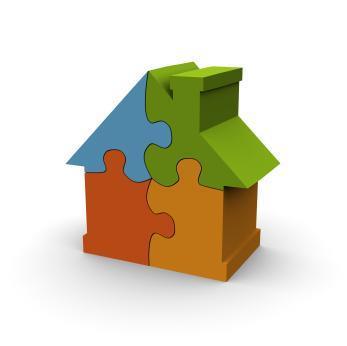 The 'sharing economy' is gaining momentum and threatens to disrupt the basis of the world's traditional economic model of production and consumption.
It has been described by Time Magazine as 'one of the 10 ideas that will change the world', by Forbes as a new 'disruptive economic force' and by The Economist as having 'immense potential'.
But just what is the sharing economy, and why should the insurance industry sit up and take note?
The sharing economy, also known as the 'peer economy' or 'collaborative consumption', is an increasingly popular business model that sees people use specialist websites to rent out their personal assets – from homes to cars, sports equipment to power tools, according to GR's sister title Insurance Times.
But it is no longer a niche business model reserved for environmentalists and conservationists. The UK government believes the sharing economy was worth £500m to the the country in 2013, and is growing at 25% a year.
"We're in the midst of a seismic culture shift. People are choosing to access goods and services rather than owning them," says Benita Matofska, founder of Compare and Share, an online comparison site for the world's 7,400 sharing economy websites.
Matofska cited research that every adult in the UK has £3,500 of unused items at home, while 83% said they would share idle assets if it were easy. Indeed, according to the State of the Sharing Economy Report, 65% of adults in the UK already participate in the sharing economy.
"In a sharing economy you get all the things you need, at a price you can afford, but you don't have to pay for things you don't use like cars in driveways for 23 hours a day or clothes in cupboards," she says.
Popularity grows
The sharing economy is not a new concept.
Airbnb, an online hub that facilitates house sharing around the world, has been key in moving it into the mainstream market. The business was only established six years ago and already has a market capitalisation of $10bn and is used by more than four million people every month. Today there are thousands of new businesses dedicated to facilitating sharing and renting of goods and services.
Long-established companies are not leaving the field to startups, however.
B&Q, for example, has launched streetclub.com – an online platform that enables tool sharing within streets. Ikea has begun facilitating ride sharing, Amazon has launched a peer-to-peer marketplace based around tasks, Marriott Hotels has partnered with Liquidspace to rent out unused corners in hotels to entrepreneurs to hold meetings, and Avis has purchased Zipcar.
"Smart businesses are seeing a way to make use of idle resources," Matofska says. "[There are] lots of indicators that big brands are saying 'this is the direction of travel'. And I have absolutely no doubt that insurance will follow."
Industry solutions
Indeed, at a meeting earlier this year of more than 100 sharing economy businesses, insurance was identified as being one of the key challenges that 'sharing' businesses face.
And it is for this reason that members of the insurance industry and the sharing economy will come together to meet with the UK government this month to try and come up with some solutions.
Bluefin executive chairman Stuart Reid will chair the meeting with industry representatives from Towergate, AXA, Canopius and the Department for Business, Innovation and Skills, among others.
Reid said: "One of the challenges for these companies is access to insurance services that other businesses take for granted.
"Sharing companies themselves find it hard to understand what they need cover for and how to access it. Sadly that's the case with brokers and insurers too."
Towergate chief underwriting officer Paul Jewell believes managing general agencies (MGAs) could be best poised to offer shared economy insurance solutions.
"We're more nimble depending on customer size. We react on customer need. And we do have a focus on SME and specialist personal lines," he says.
Indeed, Towergate already deals with several businesses in the sharing community, including a pool of private fastcar owners who drive each other's cars, and contractors that lend their tools to fellow workmen.
"If you went to some of the very big corporate insurers they may only have particular types of solutions. An MGA like Towergate, with over 400 products and multiple insurers that back us, we probably have the flexibility to drive solutions for the customer much quicker."
Bluefin's Reid agrees.
"If [a shared economy business] solution is difficult for insurers to do, one might imagine an MGA will be lighter on their feet to look at new and merging markets a bit quicker. But I hope we can find solutions from all parts of the market," he says, adding that the sharing economy's success depends on a "massive turnaround in insurers' current way of thinking".
"If you insure a house, you usually insure the person and the asset," Reid says. "What the sharing society means is you're just insuring the person. In principle that doesn't sound like too much of a problem, but [the insured] could essentially rent a $10m apartment in New York and burn it down. So how does an insurer work out a premium for that? It's very, very difficult," he said.
Some insurers have already started to act.
Start up company Marmalade insurers young drivers to drive other people's cars, while Zenith Insurance has partnered with easyCar Club, which encourages car owners to make money by renting out their cars and vans while they're not using them.
The Zenith Insurance package protects the owner's vehicle and no claims discount for the period of the rental. A deposit is paid by the driver to cover the excess on a fully comprehensive policy for up to a maximum liability of £20m.
Zenith Insurance works in parallel with the owner's existing policy, replacing it while the vehicle is being hired, and any claim, repair or replacement car is handled by Zenith.
The UK government has been at the forefront of the shared economy, according to Parkatmyhouse.com chief executive Alex Stephany.
Stephany's business allows people to make money by renting out their driveways. But when local councils learned of the practice they wrote to the homeowners warning them they would be liable for up to £20,000 in fines because they were "acting like a business".
In April, however, the government changed its guidance and allowed the practice to continue.
"This is the first time that a government has come out in support of a share economy business," Stephany told the BBC.
It is unlikely to be the last, either.