Cunningham Lindsey's Royston Ford on some key changes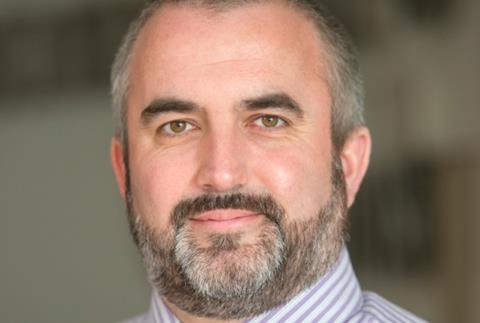 The Insurance Act 2015 (the Act) comes into full effect on 12 August 2016 for the commercial insurance market. To date, most of the discussions around the subject have focussed on the necessary changes required to wordings and the placement process in order to ensure complete compliance, writes Cunningham Lindsey global specialty markets development director Royston Ford.
However, the act will have a significant impact on the claims management process. In fact, the legislation has parallels in some other key markets that could provide useful insight for insurers, third party administrators (TPAs) and loss adjusters.
UK changes
The act has been positioned as a breakthrough for the policyholder because it introduces a greater presumption against the insurers. The result is that old, familiar certainties will disappear and the act is likely to introduce more subjectivity into coverage determinations. This will require all parties (insureds, advisers and insurers) to be fair and responsible towards each other at placement and in claims but, with the presumption against the insurers, the burden of proving a breach and access to a remedy will fall more heavily on them.
Learning lessons from other markets
Other markets have introduced legislation with similar objectives and there are some important lessons to learn from their experiences. In Canada, for example, the insurance acts across a number of provinces are coming increasingly into line. This alignment allows courts to strike out unreasonable coverage restrictions, whether or not they are material to the risk, and to prevent insurers from excluding the damage arising from a peril (e.g. fire or water ingress) on the basis of the cause of the peril itself being excluded.
For example, if a policy carries a warranty that the doors shall have five-lever mortise locks, and the warranty is breached, a fire loss may not be excluded. If a warranty requires the inspection of machinery every three months but it is inspected at five months, then cover may only be suspended for the two months in which the breach was apparent.
In the USA, where protections for policyholders have been strengthened for some time, we see more formal processes of alternative dispute resolution (ADR) and parties are compelled to use them. This might be a model to be adopted along the same lines as the US's 'appraisal under the policy' provisions, and so it would be wise to start to integrate those services into the claims supply chain.
Europe too has seen some moves towards a more consistent and legally defined system of business-to-business (B2B) ADR provision. Statutory business-to-consumer (B2C) ADR has proven extremely effective and popular in the UK, for example. Over ten years the number of complaints adjudicated by the UK Financial Ombudsman Service rose from 31,350 to 206,212 – an indication of the popularity of a rapid, out-of-court and independent adjudication service. The European Union has now mandated standards for B2C ADR in the ADR Directive (2013/11/EU) which must be adopted by EU states by 9 July 2015.
The subjectivities of the 2015 Insurance Act suggests that ADR provisions in commercial insurance contracts are both increasingly desirable and more likely to become the subject of legislation. Pre-emptive moves by the insurance industry voluntarily to adopt commercial ADR provisions could be highly advantageous.
The need for speed
In this new and more subjective legal environment we expect that, where a breach is suspected and before an insurer can prove a case and seek a relief, that there will be need for loss investigations that are both swifter and possibly more complex.
The first question that will need to be asked is whether a perceived breach is even worthy of investigation. Having decided to proceed, the next stage is to ensure that a decision on coverage can be taken as early as possible, with a focus on fast and pragmatic preliminary enquiries. This will mean that either the claim can be passed for settlement, or (given the subjectivities) that the insurer and insured can start an open discussion about any coverage concerns and how the parties might seek to resolve them collaboratively.
Known unknowns
There may also be implications in relation to underinsurance. As loss adjusters we regularly find that businesses – particularly small to medium enterprises, are underinsured on all lines of coverage but especially on the sums insured for business interruption and property reinstatement.
The appropriate sums insured for a class of business or type of property might arguably be knowledge that is more available to the insurer than to the insured, given the insurer's superior experience and actuarial data. It might not take too much of a leap of imagination to envisage courts ruling in favour of those under-insureds, given the new obligations on insurers to question and search proposals and to make use of what they reasonably ought to know.
So, in a new and uncertain world, there will be an increasing role for pre-risk valuation and risk assessment as well as proactive claims management.