Swiss Re is one of several reinsurers putting in place systems to avoid getting involved in unethical work, as it believes this benefits society and its business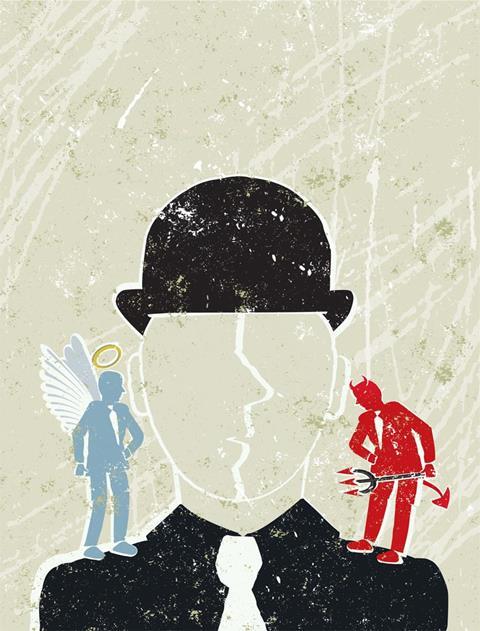 What steps are reinsurers taking to ensure their businesses are ethical? In its 2012 Corporate Responsibility Report - published in June - Swiss Re included an in-depth analysis of its sensitive business risks (SBR) process, which involves controversial transactions being referred to a team of experts.
The report detailed how many transactions had been referred to Swiss Re's SBR process, and gave a breakdown of what sectors the referrals related to and what the decisions were in each case. Are other leading reinsurers going to the same lengths?
Binding decisions
Swiss Re's strategy for ensuring its business is ethically sound takes the form of "a sustainability risk framework". The company has identified eight sectors or issues as sensitive or potentially unethical; its SBR experts analyse the "benefits and downsides" of proposed transactions in these areas to decide whether they are acceptable on ethical grounds. Their decision takes the form of an instruction to proceed with the transaction, to proceed under certain conditions or to not get involved.
"[This is] binding - [a no] means we can't do the transaction," says Swiss Re's head of sustainability and political risk Andreas Spiegel, although he adds that if there is disagreement over the decision, the case can be referred to a higher level of management.
So, what are the eight sensitive or potentially unethical areas? Swiss Re's main concerns are: the defence industry; oil and gas; mining; dams; animal testing; forestry and logging; nuclear weapons proliferation; and human rights and environmental protection.
Swiss Re says the number of transactions referred to its experts under the SBR process has increased in the past year to 170, up from 160 the previous year. Of these, the SBR panel decided that 23 should not proceed and that 18 could proceed under certain conditions (Swiss Re says all these conditions were "eventually met"). Almost three-quarters of the transactions referred to the SBR process concerned the defence industry, human rights and environmental protection, oil and gas, and mining.
Spiegel says the rise in referrals to the SBR process was because Swiss Re had expanded its business during this period. "The business has grown and there are more transactions," he says. "We have had high growth in corporate solutions, so we're doing more direct business."
Mandatory referrals
At Munich Re, it is mandatory for all employees to refer "critical cases" to the company's reputational risk committees, which - like Swiss Re's SBR process - make binding decisions.
"On the business side, we have not seen an increase in the number of referrals," says its head of corporate responsibility Astrid Zwick, though she does not reveal any statistics.
Neither is she willing to disclose the topics Munich Re's reputational risk committees discusses. However, she adds: "We have seen a widening of the scope of cases being referred to the committee - topics that were not perceived to be critical before are now being raised. We see this as proof of the effectiveness of our internal awareness-raising."
According to Zwick, any new topic that emerges as a potential risk is referred to the Group Corporate Responsibility Committee for a detailed assessment that could lead to the company's group-wide policies being amended. She adds: "We would not expect an increase in the number of cases being reported [because staff training has made Munich Re employees more aware of the issues involved]. Any cases where the business units already decline a transaction because of sensitive issues are not recorded at a global level."
Embedded ethics
Hannover Re does not have a similar system to Swiss Re's SBR process. Instead, a spokeswoman says: "We have incorporated ethical principles as well as sustainability criteria into our risk strategy and our assessment of risks. Hannover Re strictly complies with the legal framework and the implemented sanctions by the EU and UN regarding all of its written business."
These principles encompass "objectivity, credibility, timeliness, comprehensiveness and the non-disclosure of insider information", she adds.
Meanwhile, General Re, a subsidiary of Berkshire Hathaway, says the organisation has a code of business conduct that was "developed to promote and maintain the core principles and values of the company in conducting its business". It says most of the topics included in the code are intended as "guides to fair and ethical business conduct", and that it includes sections on insider trading, fair competition, equal employment opportunity and fair employment practices, fraud, reporting integrity, and trade restrictions and embargoes.
Lloyd's underwriters have to abide by a set of standards that state their business should be legal and "within sanctions guidance".
Managing agents are expected to have "an appropriate code of business ethics with which it complies", it says, but are "free to develop or adopt any form of code of ethics appropriate to its business". Among other things, the Lloyd's code of ethics stipulates that it will not "tolerate corruption in any form" and that it "works to minimise the adverse environmental impact of our business operations".
Bribery data gives confidence to stakeholders

Simon Webley, Institute of Business Ethics
Institute of Business Ethics research director Simon Webley says it has become more common for companies to report breaches of their corporate responsibility codes. "Those further on in their ethics journey give data on what sorts of breaches, for example bribery and corruption or on how many were "serious"," he says. "This gives stakeholders and other interested parties a degree of confidence that the company is committed to building an open culture and that ethical commitments are taken seriously."
Why is it important that reinsurers' businesses are ethically sound - and that they are seen to be so? Spiegel says it's because it is vital that Swiss Re is trusted by clients.
"Insurance is about providing protection for the long term. We have to be trusted by stakeholders," he says. "We are in the trust business and we want to do the right thing - we look beyond pure credit default risk, we want to manage our reputational risk. We put a lot of effort into that, it's useful for our business growth."
The world's five most ethical P&C companies
Arthur J Gallagher
CUNA Mutual
Sompo Japan Insurance
Swiss Re
The Progressive Group of Insurance Companies