Sarah Turvill talks about how to bring women into senior positions in insurance and Willis's mentoring programme to help retain them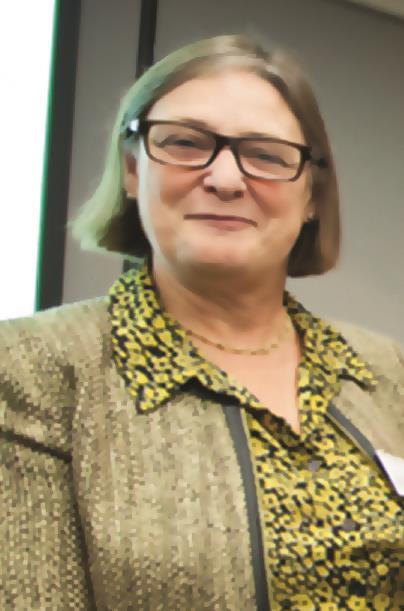 What was it like to be a woman at a negotiating table in 1990?
It was a big advantage, actually. None of the men had ever had a negotiation with a woman in their life so they didn't really know how to handle it. If things got tense I would always stop and make everybody laugh at something. There's nothing like humour to take the agony out of a situation. It also gives you time to think about what you're going to do next.
What was the worst negotiation you ever worked on?
We had a whole day in December 1991 on an Italian deal. The external lawyers for both sides were going at it hammer and tongs. I knew that we couldn't care less about half the stuff they were negotiating. In the end I tuned to the chap who owned the business and said: "Enrico, we need to tell them to stop." We went out of the room and agreed the issues. The lawyers were furious, but never mind.
How did you move from buying businesses in Europe to running them?
I'd had such an exciting 18 months travelling round, having a lot of responsibility, I suddenly thought I can't go back to the legal department and sit and wait for the next adventure.
So you asked, rather than being asked?
Everybody should learn that if you don't ask, you tend not to get. Particularly if you're a woman. Women are generally less overtly confident and so it takes more for them to put up their hand. It does show, if you ask, normally people will say yes.
Did anyone mentor you in your career?
I have had sponsors or advocates during my time. It never occurred to the chap who recruited me in the first place, or me, that I couldn't do what I wanted to do. I had another sponsor who was very proactive. You need to be named by somebody.
What's the difference between a sponsor and a good boss?
A good boss will drive you to the next level. A boss who thinks you're doing a nice woman's job and wants to keep you there probably isn't such a good boss.
It's such a broad career, and I don't think the industry is much good at telling people how it is"
At what point did you think you needed to do something for women at Willis?
I was asked to give a talk three years ago on role models and networks as a way of growing careers. When I researched it I saw a quote from a Goldman Sachs partner. She said: "All high achievers are role models, but that's only a passive thing. All female role models must make sure they sponsor, mentor, coach other women, otherwise we'll never get critical mass." That was a bit of a wake-up call. I leaped on stage at a meeting in London and said: "I am going to work assiduously to improve the number of women we have and on keeping women here."
What does Willis have in place now for women?
We have a specific mentoring programme and we have events. We had a symposium here in December: we invited 75 women from around the world and 25 of the senior management, mainly men, of course. It was commercially focused on what we need to do and how important it is that we bring more women in, grow them through the business and into more senior positions.
What's the case for having more women in senior roles?
By not really focusing on gender diversity, you're restricting the number of people that you can recruit to 50% of the population. Businesses with a more diverse leadership and executive team make better decisions because there's a broader view of the world. Forty-eight percent of AIRMIC risk managers are women and they tell us they expect diversity in the teams that serve them.
What response did you get?
The men who had rolled their eyes at the thought of spending a day and a half on this subject really found it useful and interesting. Nobody objects to having a more diverse workforce, they just don't really know how to achieve it. And some men don't really think it matters. But it does matter.
What happens next?
We're going to make some changes to make sure that we bring more women in, that we keep them, and that they succeed. Broking now isn't all about picking up your slip, going to the underwriter and getting business placed. There are client roles that women are particularly good at. There are analytical jobs, claims, risk management; it's such a broad career, and the industry isn't much good at telling people how it is.
Did you ever believe a woman could be appointed chair of Lloyd's?
I'm surprised it happened this time. But I'm delighted. What we need to do, though, is not make it the exception. Inga Beale's had a terrific career. She's always seen it as her role to bring more women in.
When do women most benefit from mentoring?
Men's careers tend to go up in a straight line. Women's start the same, but may, because they've got other responsibilities, flatline for a bit. But what we need to remember is that when they've come through that, which could be [a break for having] children, they actually want to go on. And I'm not sure that enough women see there is an opportunity for them to then continue on.
Is there a little bit of you that thinks 'if Marsh and Aon don't realise then we'll get all the best women'?
Yes. We need to get ahead. Our challenge is to make ourselves seem as attractive as possible. We need to make the whole industry more attractive. If we're successful at it Marsh and Aon no doubt are trying to do the same thing, but I will be happy if we do find that we are the place that women want to join.