(Re)insurers see growing demand for specialist cover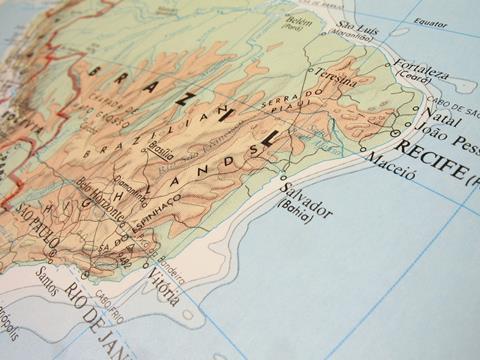 With its impressive economic growth, urbanisation and trillion dollar infrastructure spending, Latin America is a hive of activity as highways, railways, stadiums, bridges, energy projects and other major construction takes place across the region.
Brazil is setting the pace with the government anticipating around $100bn in annual investment through 2017 to help the country meet its transport, logistics and energy needs.
There is significant opportunity for insurance and reinsurance companies in financing and insuring these mega-projects. In addition to classic engineering covers such as CAR [construction-all-risks] and EAR [erection-all-risks] products there is growing demand for surety bonds, which transfers the risk of a contractors default.
Construction firms in charge of large infrastructure projects are usually required to provide robust guarantees to cover the contract's performance. Surety bonds are a popular option given they are typically backed by well-rated and highly capitalised insurance and reinsurance companies.
Brazilian infrastructure conglomerate Odebrecht Group recently announced it had secured a $200m surety bond through Export Development Canada and (re)insurer Fairfax.
Under the terms of the facility, 25% of the capacity of the facility ($50m) will be deployed from EDC to cover surety bonds issued by Fairfax Brasil Seguros Corporativos, the Brazilian insurance subsidiary of the Canadian company Fairfax Financial Holdings Limited.
"Oderbrecht is one of the largest corporations in Latin America and the largest infrastructure company in Latin America," says Fernanda de A Custodio, senior regional manager based in Brazil for Export Development Canada. "The benefits of this deal was to secure capacity to ensure they will be able to implement the projects they have been awarded."
Wave of projects
"In the next 12 to 24 months there's going to be a wave of infrastructure projects coming into the country, including airports, highways, motorways, ports, oil and gas," she continues. "Brazil is the country that is going to be awarding the largest number of oil and gas concession blocks throughout the world."
Construction associated with the World Cup in 2014 and Olympics in 2016 is attracting $60bn of investment. In May, Brazil's eleventh oil and gas licensing round set a new record for upfront bonuses, with companies committing $1.91bn for oil and gas concessions.
"In Brazil I don't think I can think about one segment which is not going to be a recipient of new investment in the next couple of years," says Custodio.
This points to an increasing opportunity for global insurance and reinsurance companies. Lloyd's, which was the first admitted reinsurer in Brazil, has seen its business in the country triple in four years.
Since the Brazil reinsurance market opened up to foreign competition in 2008 it has grown from a market dominated by local reinsurer IRB-Brasil Re into a competitive market in which 100 reinsurers now operate (with 10 local companies and 29 admitted reinsurers). However, in a move that was seen as a step back the regulator SUSEP mandated in 2011 that 40% of business must be placed locally.
The increasing demand from contractors for surety bonds creates a significant opportunity for new capacity providers outside of the traditional insurance and reinsurance markets.
"If you look at a company the size of Oderbrecht as well as their peers – the size of their backlog is huge – they have billions of dollars in secured contracts which they will need to implement," concludes Custodio. "There is a significant amount of capacity in the market available for these companies but they have grown so much that even the local market is not able to provide all the capacity they need."