Patagonia Corredores de Seguros to be rebranded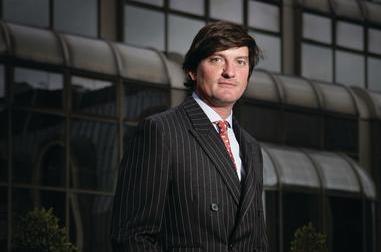 Howden Broking Group has bought a 25% shareholding in Chilean insurance broker Patagonia Corredores de Seguros (PCS).
PCS is based in Santiago, Chile, and covers property, energy, liability, construction, affinity and accident and health business.
It will be rebranded as Howden, but current PCS managing director Pedro Iñiguez and general manager Francisco Iglesis will continue to lead the operation.
Howden Broking Group chief executive Tim Coles said: "Chile has a vibrant and fast-growing insurance market and is one of South America's high-growth nations. It is a key market for Howden, and Pedro and his team are ideal partners for us to join with to build our presence in the market. The reputation of the business they are building is exceptional, and by combining their local expertise with Howden's global network and resources we will be able to give our clients access to increased service and expertise.
"Importantly, this is the second brick in our Latin American retail broking platform, following our acquisition of Brazilian broker, Conset. It is our intention to become the leading pan-regional insurance broker and the first true Iberoamerican insurance broker, with our operations in Spain linking closely with those in Latin America to provide support to our international clients."
Iñiguez said: "Joining with Howden will help us accelerate the growth of our business by giving us access to their global network offices. The energy and outlook of Howden are what we were looking for to help build our business, and we look forward to being a part of the regional and Iberoamerican operations to deliver something unique to the market."