The move plans to take advantage of 'the marked uptick in the superyacht industry'
As the world's superyacht manufacturers see an increase in orders, broker Howden is to move into the sector the with acquisition of independent superyacht insurance broker Sturge Taylor and Associates (STA Group).
Under the terms of the deal, STA Group will become part of Howden and will operate under the new trading name of Howden Sturge.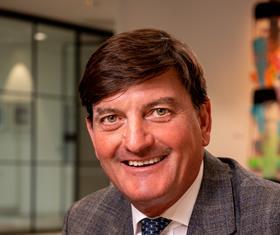 STA Group is the world's leading independent specialist superyacht insurance broker. It has 30 employees across offices in London, Southampton and Antibes and it includes the Fastnet Marine insurance broking operation.
Daniel Whiteside, global head of marine at Howden, said: "The acquisition of STA Group is a strategic move that has been particularly well timed with the marked uptick in the superyacht industry as it bounces back after a challenging few years.
"New orders for superyachts have increased from 353 in 2019 to 365 in 2020, with the second half of last year seeing the best results since 2009.
"Howden Sturge will be responding to this demand, delivering specialist cover across the world's insurance markets and, in conjunction with HX, our digital and analytics arm, developing data-driven insurance products for pleasure craft clients."
Howden added that the acquisition will enable the broker to extend the reach of its global marine capability, particularly in the US, where it is keen to focus its wholesale capabilities and "strong retail relationships with our US partners" to target the US pleasure craft market.
"This acquisition further underlines Howden's drive to invest in specialisms and embed them across its global platform, enabling it to offer greater expertise and advice to clients," added Howden.
The acquisition has received full regulatory approval.