Howden: Move is 'major step' in marine business development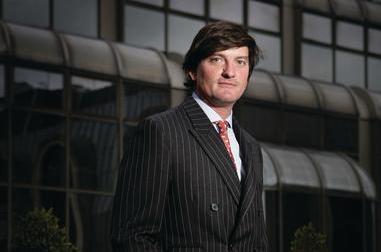 Hyperion Insurance Group has acquired a 55% stake in Hong Kong marine broking group FP Group.
Details of the cost of the deal were not disclosed.
Founded in 1994, FP has offices in Hong Kong, London, Sydney, Melbourne, Beijing and Taipei, and was the first Asian-headquartered broker to become a broker at Lloyd's.
Hyperion chief executive David Howden said: "I am extremely pleased that FP is becoming a part of Hyperion. The firm has a fantastic reputation and brand in the market, and we share a great many values as companies. FP's employees are innovative specialists who are recognised as leading experts in their field.
"By joining together we can give FP's clients access to our global distribution network and broader product capabilities and our clients access to FP's specialist knowledge. The partnership is another important part of our expansion into Asia, and is a major step in our combined goal of creating an aligned, powerful, world-leading marine broking capability."
FP group chief executive Philip Bilney said: "This partnership is exactly what we need to build on the world-class platform that FP has already established. It provides us with the rocket fuel to expand and develop in a way we could never have managed on our own, accelerating our expansion."
FP founding member and London operations chief executive Charles Whiteaway said: "We believe that the energy and enthusiasm of FP's people fits perfectly with Hyperion and will make this partnership a great success."