NZ$380m deal adds 30% to existing New Zealnd premium base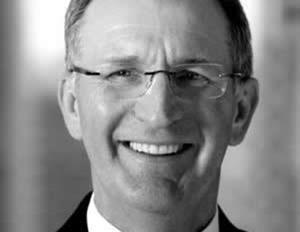 Insurance Australia Group (IAG) has entered into an agreement to purchase the AMI insurance business for NZ$380m.
The acquisition excludes all liabilities relating to the earthquakes which have affected the Canterbury region. It will be funded from internal resources.
IAG's Managing Director and CEO, Mike Wilkins, said the acquisition is a unique opportunity that delivers on IAG's strategic priorities both at a group and local business level.
"The acquisition brings together New Zealand's top two direct personal lines insurers – IAG-owned State Insurance and AMI. It adds nearly 30% to our existing New Zealand premium base, in a market which we know well and believe will continue to offer attractive returns in the future," Wilkins said.
"AMI is one of New Zealand's most iconic brands, with a proud heritage and strong customer loyalty and retention rates. It has approximately $360m in annual gross written premium (GWP)more than half of which is motor insurance, and has demonstrated sound underlying profitability in recent years," Wilkins continued.
Wilkins added that reinsurance cover will remain in place providing significant protection up to $1.4b with a retention level of $10m. Combining IAG and AMI in New Zealand is expected to generate at least $30m per annum in net synergies within two years. Related integration costs of $40m are expected to be recognised.
As part of the sale process, all of AMI's liabilities relating to current and future claims from the earthquakes which have affected the Canterbury region will be retained by a new company owned and backed by the New Zealand Government. IAG has agreed to provide people and IT support services in respect of those liabilities.
Mr Wilkins advised that IAG's other New Zealand businesses had performed well in the first five months of the 2012 financial year.
"We're pleased with the underlying performance of our existing New Zealand business in the year to date. Excluding AMI, for the 2012 financial year we currently expect GWP growth in excess of 10% and a higher full year insurance margin on the back of a return to more normal net natural peril claims experience."
"We are confident about the longer term outlook for the New Zealand insurance market," Wilkins added.
The transaction remains subject to regulatory approvals and is expected to be completed in February 2012.