The Consumer Intelligence chief executive will take delegates into the future with a look at meeting the needs of the global insurance customer in 2025
Consumers around the globe are changing at a rate of pace that is impossible to comprehend, and nowhere is that more true than in insurance.
To help the industry get ready for the consumer of the future, Consumer Intelligence chief executive and self-proclaimed data junkie Ian Hughes will be opening the 2020 edition of the Dubai World Insurance Congress with the conference's keynote presentation.
In his presentation on meeting the needs of the global insurance customer in 2025, Hughes will reveal:
The four key megatrends that will impact personal lines insurers over the next five years;

One reason why this will make your head hurt;

Where the opportunities lie for the MENA region; and

He will also give you one very good reason to be cheerful.
MENA: A Land of Opportunity
Hughes says that these emerging trends represent a new challenge for the insurance industry, but that, for some, they also represent a real opportunity to disrupt the natural order of things.
"The property and casualty market has been lucky," he says. "For years it has been able to use its' unique experience, capital structures and opacity to stop new entrants entering the space. Meanwhile the world has changed around it.
"It is crucial to understand that there are some key consumer trends across the world that create tectonic pressure within the market. For existing insurers this is a problem and for new insurers this is an opportunity."
These megatrends Hughes speaks of are something that he says many people will have already experienced in their everyday lives, but that now they are coming to the business world too.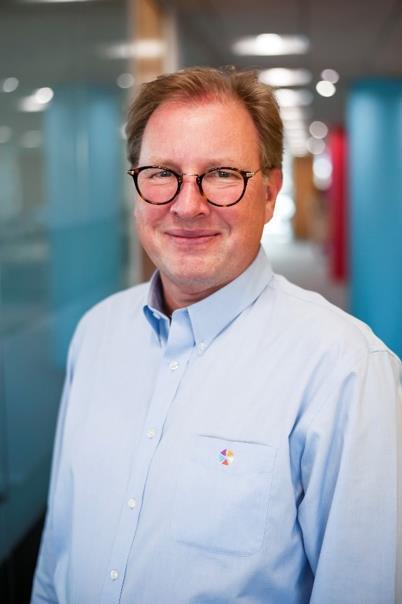 They include:
Consumer affordability squeeze – driving a need for more flexible products;

Consumers in control – a shift from product to services that reinvents the experience;

Changing mobility – getting from A to B will be fundamentally different; and

Personalised everything – combining data and AI for consumer personalisation becomes the norm.
"The challenge here is how to respond," Hughes says. "Insurance is not an industry that is used to rapid change."
Despite this, Hughes says that the unique location of the UAE will make it an interesting centre for insurance in the region going forward.
"The UAE sits at the centre of a rapidly evolving world with unique access to both capital and rapidly developing markets in Africa and the Middle East where technology will create an opportunity to leap-frog traditional models," he says. "This is an exciting opportunity, one not to be missed."