Capital appears to be flowing into the US reinsurance sector in various forms, but storms and legal developments taking shape this year might yet stretch resources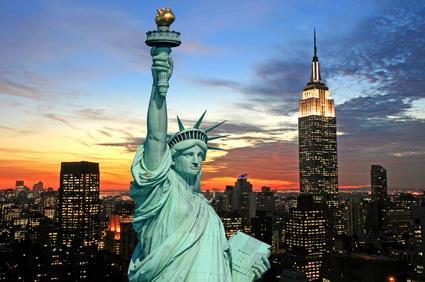 US (re)insurers came into 2013 riding a wave of good results that made light of losses from Superstorm Sandy and the ongoing macroeconomic environment.
The long-awaited arrival of hardening rates followed the dismal years of 2010 and 2011, although there remained a divergence between reinsurers and primary companies in terms of increases.
Reinsurers have been able maintain their capital strength while deploying a range of capital management strategies. Meanwhile, capital has continued to flow into the reinsurance sector from capital markets and other sources.
This influx is showing no signs of abating and (re)insurers face several challenges, not least a renewed downward pressure on rates.
The new capital has not led to the creation of start-up reinsurers, but to a boost in the more transient structures favoured in the insurance-linked securities (ILS) markets. Catastrophe bonds are the most popular ILS option open to insurers, with recent deals covering Travelers and Allianz against US windstorm risk.
Catastrophe bonds
Cat bonds are coming to market at favourable rates - a boon to US insurers, as shown by the renewal of the Citizens Everglades Re 2013 natural catastrophe bond at a greatly reduced price.
ILS, which allows insurers to manage severe catastrophe losses over multiple years, is encouraging firms such as Allstate, Nationwide Mutual and State Farm to use them more. The take-up of catastrophe bonds and alternative markets is, in turn, driving more aggressive pricing.
How the new capital responds to catastrophe losses will be put to the test in the second half of the year, as the Atlantic wind season reaches its peak. According to forecaster Tropical Storm Risk, 2013 could be a demanding hurricane year, with storm levels at 30% above the average for the past 60 years. The big question is how many of these storms will make landfall, where and at what strength.
Tornado twist
However, it is tornadoes that have produced the first wind-driven losses of 2013 for US insurers. More than 75 tornadoes touched down in May. Parts of Oklahoma City were devastated by twisters that destroyed 1,200 homes, caused 26 deaths and insured property losses from $2bn to $5bn, according to modelling specialist Eqecat. This puts the mile-wide tornado into the top five most costly US events for insurers since records began.
Also in the latter half of this year, US lawmakers will be playing a key role. The renewal of the federal terrorism backstop will become increasingly important to insurers writing terror-exposed business, affecting 2014 renewals. Congress's progress, or lack of it, on an update of the Terrorism Risk Insurance Act (2002) will be watched carefully by the industry.
In addition, the Federal Emergency Management Agency (FEMA) is expected to evaluate the opportunity to lay off flood insurance risk under the National Flood Insurance Program to reinsurers and/or capital markets.
Should FEMA take such an initiative, it would provide reinsurers with additional risk-bearing opportunities. The deadline for the assessment is 31 July, although it is not clear that FEMA will complete its assessment.
Meanwhile, on a smaller scale, Congress has voted to cut crop insurance subsidies to 20,000 wealthier farmers.
Frank Nutter, president, Reinsurance Association of America
'The most significant event this year will be the consideration by Congress of reauthorising the Terrorism Risk Insurance Act. The act does not expire until the end of 2014, but the renewal season this fall will have to consider whether the programme is reauthorised, expires or is changed.'
Andrew Colannino, vice-president, property/casualty ratings, AM Best
'We expect the US property/casualty industry to improve in 2013, driven by a positive pricing climate, underwriting discipline and enhanced underwriting and claims analytics. We began 2013 with a record policyholder surplus, providing a strong capital base to withstand future events.'
Bill Donnell, president of US property and casualty, Swiss Re
'Two items shaped the first part of 2013 and still do: the growth of alternative capital in property catastrophe, and the low-interest-rate environment and its negative impact on investment income. This, and an expected decline in prior years' favourable loss development, will add pressure on current year results.'