Ahead of the long-awaited publication of the final draft wording, GR's sister title Insurance Times examines the implications of these latest regulations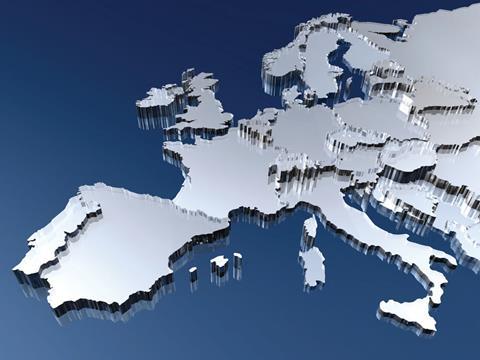 The revision of the first Insurance Mediation Directive (IMD) has been an ongoing saga for European insurance brokers, and there seems to be no end in sight as the debate in Brussels rumbles on.
The revision to the original IMD legislation was first proposed back in 2010 by the European Commission (EC) in response to changes to the Solvency II proposals, and since then several delays have hampered the process.
The latest stalling of the vote, which has now been passed, could have even further implications because of the European Parliament elections in May 2014, with any final decisions unlikely to be passed before the election process is completed.
This means that negotiations will have to recommence with new players and new ideas after the election, making another round of lengthy negotiations a likely scenario.
In its current state, the revision of IMD I is expected to introduce several new requirements for insurance brokers. Chief among these is the transition to full mandatory disclosure of commissions received for selling an insurance product.
This would mean brokers would have to proactively declare their remuneration terms with insurers, whereas the current guidelines in countries such as the UK require only disclosure on request for commercial clients.
The EC is keen to push through these changes to improve competition among insurance intermediaries.
In its proposal for IMD II the EC says: "Mandatory disclosure of remuneration should have positive effects on competition in insurance distribution as it would ensure that consumers receive wider information on products and costs, as well as possible conflicts of interest.
"It will be easier for consumers to compare insurance covers and prices between products sold through different distribution channels."
A step too far
However, not everyone thinks the changes are necessary, and UK broker trade body Biba believes that mandatory disclosure of commission is a step too far.
It is above and beyond what a consumer needs"

David Sparkes, Biba
Biba training and compliance manager David Sparkes says mandatory disclosure could actually lead to consumer detriment owing to information overload.
"It is above and beyond what a consumer needs," Sparkes says. "In the past the old FSA approach was 'if it's not working throw more information at the client, and then they end up with information overload'.
"The usual story is 'give them too much and they won't read any of it'."
Instead, Biba is in favour of disclosure on request, something that is already on the table for commercial clients in the UK.
"It puts the power in the consumer's hand to say whether they want it or not and what's important to them," Sparkes says.
And RWA Compliance Services compliance director Terence Clark says the current system is more than adequate, as few clients are currently asking for commission rates to be disclosed.
"[The current industry guidance] seems to work. When I talk to brokers and ask them 'Do you get any of your commercial clients ask you [to disclose your commission]?' more often than not the answer is 'No', or 'We had one about three years ago'," Clark says. "The vast majority of brokers, and all the ones I deal with, are very diligent about putting in the appropriate warnings and notes in their literature and reports to remind clients they have this ability to ask.
"It's not like the system is broken or has fallen down. Brokers are compliant with the guidance, but the commercial client isn't interested. They know the broker gets paid, they know they're not a charity and they expect somewhere along the line that they are paying for it. What perhaps they don't want to see is having to write out a separate cheque."
Pushing for a level playing field
Despite Biba's criticism of the mandatory disclosure requirements expected as part of IMD II, the association welcomes the introduction of a level playing field for brokers, direct sellers and price comparison websites.
However, while direct insurers fall under the proposed new IMD II wording, they will be exempt from full mandatory disclosure at the end of the five-year transitionary period.
"There's talk of having a five-year transitionary period where it will be disclosure on request, which Biba supports, because it should be up to the consumer whether they want this information or not," Sparkes says. "IMD II had in it a proposal that after a five-year transition period you go to mandatory disclosure, which all sounds well and good in itself, but that mandatory disclosure applies to the intermediaries, not to firms selling direct to the public.
"So there is an unlevel playing field in that respect."
Sparkes says that this discrepancy in approach for direct sellers and intermediaries is something Biba is actively campaigning against, and that if mandatory disclosure is introduced, it needs to be for all sellers of insurance products.
"If you're going to make it mandatory you should make it mandatory across the piece and explain the acquisition costs that direct insurers have to take. It's something we still require a bit more thought on, and we are pushing for this level playing field," he says.
Commission rates under pressure
There is also concern from brokers that mandatory disclosure of commission rates could lead to insurers reducing commission payments.
"I'm probably not in a position to say yes or no, but it's probably something some may do," Sparkes says. "It might also be used as a tool to try and – ignoring what competitors are doing – reduce the level [of commission] anyway.
Everything boils down to treating customers fairly – what are you doing for your money"

Terence Clark, RWA
"It could introduce a model for the UK that is unsustainable," he adds.
Revealing the fees paid to brokers to the consumer on a mandatory basis may also lead to customers questioning the value of a broker if they do not understand the value a broker brings to the table.
"It will highlight the issue that there is a commission element [in a broker's business model] that puts them at a material disadvantage in that the customer perception with direct writers is that there isn't a cost involved, whereas with the brokers there is," Sparkes says. "Actually, there is a cost involved, but it's built into their underwriting premium.
"There is that possibility [that consumers who don't understand the benefits of working with a broker will question the value a broker brings to a transaction if they see what they are paying for the service], but most brokers have proven their worth to their general clients. The issue could come when looking to acquire a new client."
But Clark says that if brokers are being reasonable then they do not have to fear an additional squeeze on rates.
"Everything boils down to treating customers fairly – what are you doing for your money. As long as a broker can put together a rationale, that's okay," he says. "However, there are certain elements in the market where there are products that do attract significant commission rates. Those are the areas where brokers are getting excessive commissions, and if they have excessive deals, they are the ones who are going to have to justify what they are doing for the money."
Clark believes the main driver behind falling commission rates would be the continued competitiveness in the broker market, not changes coming out of the revision of IMD.
"Commercial brokers do get attacked," he says. "They are under threat from other brokers and it does happen. It becomes then a business decision as to whether they want to reduce the fee or commission to acquire or retain business. To an extent the market has that already."
Not all doom and gloom
However, Clark was keen to point out it was not all doom and gloom, and that the revised directive did present some pluses for brokers.
"There is an opportunity for bigger commercial clients to move to a fee basis, and there is certainly an opportunity [for brokers to demonstrate the value they bring to a transaction]," he says. "Whether that's an opportunity to increase income is a different matter, but it's certainly an opportunity to educate the client as to what they actually do for them.
"It's not all doom and gloom. But it needs to be managed effectively, like all change. The market doesn't need to be scared of it, but it will be a big change," Clark adds.
And Clark believes that broker opposition to IMD II is now starting to cool.
"Brokers are starting to become a little more relaxed because they do see that it is almost inevitable," he says. "A lot of brokers are not frightened of disclosing how much they earn because, at the end of the day, perhaps it's not as significant as a client might think."
But Clark says that until the content of the directive is finalised, brokers will have to play the waiting game before they know the total implications for their business.
"Until we actually hear what the real world says about it and what the actual IMD II wording says, as it is currently all draft form, we shouldn't get too worried. But, we should start thinking about it because something is going to happen," he says.