New ownership set to 'supercharge' and add longevity to GRP's strategic ambitions
Florida-based independent broker Brown and Brown has agreed to buy UK intermediary business Global Risk Partners (GRP), providing longer-term capital to fuel GRP's culture-driven acquisition pipeline.
The deal, which is subject to regulatory approval, is expected to complete in the third quarter of 2022.
After previously being backed by private equity, from firms such as Searchlight and Penta Capital, GRP chief executive Mike Bruce told Insurance Times that GRP's new ownership will allow the broker to adopt a different "horizon" when considering its strategy and M&A ambitions.
He explained: "The real difference will be the horizon in which we think about the business. We've had good private equity owners, but that always comes with a four or five-year horizon.
"Now, we're part of a business that looks 30, 40, 50 years out and it means we can think about things in a different way and do things in a different way - that's the bit I find hugely exciting about this. It's going to be seen as a hugely positive thing at GRP."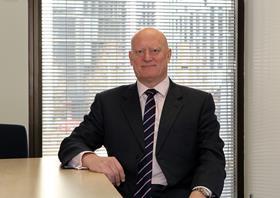 Powell Brown, president and chief executive of Brown and Brown, added: "Mike has the ability to use our capital to invest – it's long-term. It's different than if you have a seller that is planning on selling in three to five years."
Bruce will remain at the helm of GRP and all the company's staff will stay in situ too – the business is "not planning on making any changes to reporting lines", Bruce added.
Point of differentiation
Bruce, who was inundated with ownership-related phone calls during "the back end of last year", started talking to Brown and Brown about the potential acquisition in November 2021.
Although he knew "there were certain businesses that just wouldn't have been right in my mind for GRP" when it came to new ownership, Bruce identified the offer from Brown and Brown as "a no brainer" and "the best home for the business, our people and, therefore, our clients".
He described the deal as "one of the easier decisions I've had to make".
Alongside utilising long-term investment to back GRP's acquisition strategy, Bruce also hopes to tap into learning and knowledge sharing opportunities following the acquisition, especially taking advantage of Brown and Brown's US-focused know-how.
He additionally wants to align GRP with Brown and Brown's "real commitment to developing and attracting talented" employees, which the US firm call "teammates".
"I think a lot of businesses in the UK pay lip service to that," Bruce said. "I think if we get that half as right as Brown and Brown have in the States, that will be a real point of differentiation going forward. That's something I'm really excited about.
"We've started on that journey, what we're doing at GRP, but I think this can really supercharge where we go."
For example, 23% of Brown and Brown is owned by its teammates or staff. Plus, a minimum 65% of the overall workforce own shares in Brown and Brown.
P Brown said: "There's an ownership culture [at Brown and Brown] and we have plans in most jurisdictions globally that allow teammates to buy stock at a discount.
"We encourage ownership, but we don't require it. So, we want people to feel like they own a piece of the rock."
Striking similarities
For publicly traded Brown and Brown, which reported a revenue of £2,792m in 2021, the purchase of GRP is a continuation of its expansion in the UK.
In February 2022, for example, it agreed to buy London-based wholesale broker BdB – the transaction is awaiting regulatory approval – after already purchasing Irish retail broker O'Leary Insurance last year. Back in 2008, the firm started Lloyd's broker Decus Insurance Brokers.
P Brown told Insurance Times: "We back winners. We like the UK. We like the environment, we like the people, we like the opportunity."
In targeting GRP, Bruce himself was a big draw for Brown and Brown. However, the business also liked the fact that both brokers had "lots of commonalities or similarities", with "operational pillars" dealing in retail, MGAs, wholesale broking, networks and catering to SME clients.
Barrett Brown, executive vice-president and retail segment president at Brown and Brown, continued: "The similarities are there and that's what we're excited about.
"It started with Mike and then as we got the opportunity to know more about the business and meet the other leaders within his leadership team, things just fell into place. We found lots of commonalities or similarities.
"The similarities of our businesses are striking in a positive way and it just took off from there. We're very pleased [with the acquisition]."
'Minimal' integration
After gaining FCA approval for the deal in due course, Bruce explained there will be "minimal" integration work needed between the two firms "because the businesses that Brown and Brown have in Ireland and the UK are complimentary to what we've got" at GRP.
Bruce continued: "It's going to be business as usual because from an organisational perspective, we're fully aligned. The integration should be pretty straightforward because there isn't a lot of it.
"There's no tearing rush to change things for change's sake because we don't have to have an integration committee per se - from a business perspective, there's not a whole lot to integrate."
Following the expected thumbs up from the regulator, Bruce added that it will be "steady as you go" as the two firms work together to "really understand each other" and grasp how to share "the best learnings" between one another.
Searchlight's prior backing has provided GRP with strong foundations for this next step in its journey, Bruce noted – the private investment firm bought a majority stake in the broker back in June 2020.
Andrew Frey, partner at Searchlight, added: "GRP has outperformed our expectations since we acquired the business in 2020.
"Its customer-centric, data driven expertise and strong community presence have created significant value for our investors. We are confident that Brown and Brown will be excellent custodians for the business as it embarks on the next stage of its journey."
Register now to get unlimited access to breaking news stories like this as they happen. Registering is quick, easy and free. Already registered? Sign in to access our news archive.