Unattractive terms limit how much Chinese crop insurance gets reinsured internationally, while brokers also struggle to place Indian business internationally
Agricultural re/insurance is a hot topic in 2018 following floods and droughts that have cost the regions' farmers.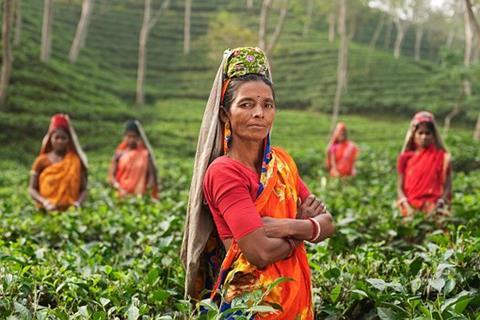 India is the biggest reinsurance market for this business, Chris Coe, who leads Aon's agricultural practice in Asia Pacific, told GR.
"India is probably the largest crop re/insurance market in the world because there are 18 authorised insurers allowed to write crop insurance and they all buy 75% quota share," said Coe.
More than half of that treaty business is underwritten by Indian government-owned GIC Re, Coe noted, which makes it by default the largest crop reinsurer in the world.
"It's not straight-forward to place that business in the international market. There's barely enough capacity available," Coe said.
The reinsurance players in this space include GIC Re, Swiss Re, Hannover Re, Munich Re, Nephila, Berkshire Hathaway and Scor.
"You've got to go far and wide to get it placed. Anyone who wants a crop reinsurance quota share in India can get it, internationally," he added.
Overall India represents a $4bn agriculture insurance market, only about 5% of which is weather based coverage, Coe noted, and the remainder is an area yield product.
He noted that China's market is worth at least $8bn of insured premium for agriculture, which includes livestock and forestry risks. Crop insurance in China is probably around $5.5bn.
"Not a lot of that is placed internationally as quota shares, due to unattractive commission terms for reinsurers to participate," said Coe. "There's not really any suggestion that situation will change."
India is seen as a bigger opportunity, he suggested. "People are seriously looking at India for crop re/insurance," Coe said.
"India has been a hot topic for the past couple of years, because up to 2015 the premium available to the international market was about $700m, but the government decided to do premium subsidies," said Coe.
Before April 2016 three separate subsidy schemes. "We're expecting losses of 8% under the premium subsidy 75% target loss ratio. The government topped up the difference between premium and the claim," he added.
However, India's market has timing-related transparency challenges, which may put off some reinsurers, despite the subsidies and demand for capacity.
"There are transparency problems, in as much as the insurers for each state will have terms, backdated info, and ask for the best quotes. The winning bid is the lowest price," said Coe.
"The trouble is that reinsurers have to put lines down before this bidding process, so they don't know what rates the people they're backing are going to get for their business," he added.
Even so, the past three years have seen a consistent profit on a market average basis, he said, although the seemingly random nature of monsoon floods and droughts produce losses here and there.
"There's always somewhere in India that gets a flood or a drought, and companies have completely different portfolios," said Coe. "The monsoon can eat into profits, and each year one or two companies run at a 140% loss ratio, perhaps by being unlucky in an area with a drought."