Industry experts have their say on the withdrawal agreement
Theresa May revealed her withdrawal agreement this week, which has resulting in a huge backlash from both sides of the bench in the House of Commons.
Opposition leader Jeremy Corbyn has described it as "botched," several Tory MPs have handed in their resignation, including Brexit secretary Dominic Raab, and Brexiteer Jacob Rees Mogg has submitted a letter for a vote of no confidence in a bid to oust the current Prime Minister.
Now, insurance experts have had their say.
Hogan Lovells partner, Rachel Kent
"The really good news from today's announcement is that the financial industry will have a transitional period to give them additional, and much needed, time to adapt to new framework post-Brexit.
"More generally on the potential future deal, while details of the agreement today still need to be ironed out, what we have seen so far provides us with a clearer understanding of what a future relationship could look like for the City of London.
"Although there is nothing here that is binding, It is probably as much as we could hope for at this stage. However, we now have a platform for good conversations on a mutually beneficial future deal.
"We hope that equivalence decisions will be made before the end of the transition period to provide further certainty for businesses. The door is still open to conversations about increases in scope where there are economic benefits to both parties. The industry's concerns about processes have also been heard and these will be considered. I don't see that any doors have been closed."
Huw Evans, director general of the Association of British Insurers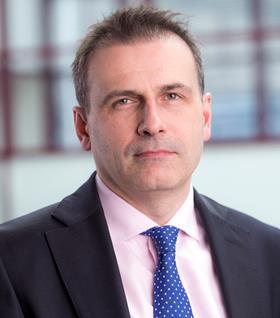 "It is vital for our industry's customers that we have an orderly withdrawal process and transition period and any progress towards that is welcome. Regulatory co-operation is very important and must follow from any political agreement.
"The crucial longer-term test is whether our future relationship with the European Union avoids our world-leading insurance & long-term savings sector becoming a rule-taker. The publications today begin a process of establishing what that relationship is but it is far too early to judge whether we will be able to avoid that fate."
Steve White, BIBA's chief executive
"Since the UK referendum BIBA has been considering all of the potentially serious implications of Brexit for our member brokers and their customers.
"We have been calling and hoping for mutual recognition, a smooth transition and clarity on many matters that affect our sector. We welcome any progress that Government has made in the complex and delicate negotiations for our ordered withdrawal along with the important transition period and we continue to work on how the proposed withdrawal agreement meets the needs of our sector.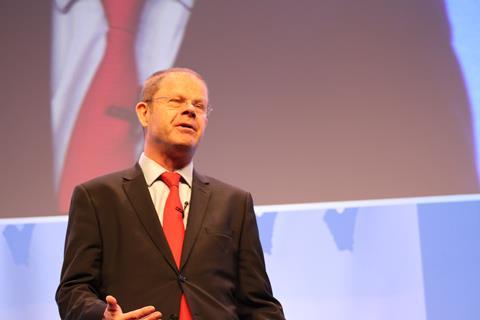 "In Theresa May's Lancaster House speech she called for 'a bold and ambitious free trade agreement with the European Union which should allow for the freest possible trade in goods and services'. To deliver upon that commitment we urge the Government to continue to negotiate to achieve, as a minimum, something akin to the provisions in MIFID II or even further in order to achieve the broadest possible access.
"It is important to understand that Brexit negotiations are not over. The draft agreement deals with the withdrawal (i.e. the divorce) and does not set out the future relationship for financial services in any detail. The agreement is still in draft and there is no certainty it will be adopted by Parliament.
"Our biggest concern is that as things stand at the moment the arrangements do not work for insurance brokers. It is vital that this gaping hole is resolved, therefore we are particularly interested in how the agreement in this area could aim to be as closely related as possible to our current market access going forwards."
Christopher Croft, chief executive of the London and International Insurance Brokers' Association (LIIBA)
"While it is encouraging to see a dedicated section on financial services, we have to hope that the fact the draft is solely built around the concept of 'equivalence' is for the sake of brevity and simplicity. Otherwise, those of us who have no equivalence regime have cause for serious concern. As do our clients.
"The current European legislation covering insurance brokers – Insurance Distribution Directive – has no concept of equivalence or the market access rights it might grant. Without this it is unclear what the agreement published yesterday would mean for our sector."
Norton Rose Fulbright insurance partner, Bob Haken
"What the Political Declaration does say about financial services in general is that there will be commitments to 'preserving financial stability, market integrity, investor protection and fair competition, while respecting the [UK's and the EU's] regulatory and decision-making autonomy, and their ability to take equivalence decisions in their own interest'.
"This focus on equivalence is unfortunate for the insurance industry as, unlike some other financial services, equivalence under Solvency II does not grant market access for insurance business (reinsurance is treated differently under Article 172 of the Solvency Directive pursuant to which equivalence does come with market access).
"At present therefore it seems unlikely that the Withdrawal Agreement or Political Declaration will preserve passporting rights for UK insurers.
"For reinsurance, there is a glimmer of hope in that there is a commitment to reaching equivalence decisions as soon as possible after 29 March 2019, endeavouring to conclude those assessments by 30 June 2020.
"However, in a missed opportunity, neither document recognises the important issue of contract continuity following the expiry of the transitional period, meaning that the contingency plans that many hoped would be unnecessary will have to be deployed by the end of 2020."
Commenting on tonight's political agreement, Nicola Fulford, Partner in the Privacy and Cybersecurity practice at Hogan Lovells said, "It is disappointing but not surprising that we have no adequacy at this stage.
"The agreement broadly requires that the GDPR will continue to apply to UK processing of EU citizens' data during transition and, after transition, under the agreement, unless the UK receives an 'adequacy' decision from the European Commission, in which case UK law would apply. In the event that the UK loses its adequacy decision, then the UK commits to protecting EU citizens' data to an "essentially equivalent" standard.
Currently a small number of countries have received adequacy decisions, which means that personal data can flow freely from the EU to those countries, without the need for additional restrictions such as standard form contracts that must be put in place by each individual business. This would mean effort and expense and put a brake on the digital economy.
Although an adequacy decision would be less favourable than agreement at this stage that the UK's data protection laws and their enforcement are already adequate (as it can be unilaterally revoked by the Commission), it has been a goal for the government, and very much influential for the ICO since the referendum. Whilst this falls short of the ideal position of agreed equivalence of data protection, this is not surprising given previous statements from the Commission.
It is interesting to note that data protection is second of nearly sixty points describing the outline of the framework for the future relationship of the EU and the UK, with a clear commitment to a high level of data protection and, what will be key for UK businesses that operate internationally, "appropriate" cooperation between regulators. UK businesses will hope this cooperation is meaningful, but it seems unlikely that the ICO will continue to be a member of the European Data Protection Board or a lead authority, so they will need to make plans for alternatives in the EU.Op