Director general Michaela Koller gives update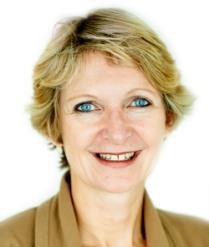 As the European Parliament gears up for its next five year term, Michaela Koller, director general of the European insurance and reinsurance federation, Insurance Europe, examines a selection of key regulatory issues that will be featuring in European officials' in-trays over the coming months.
This autumn sees the formation of a new European Commission (EC), following the elections to the European Parliament earlier in the year. One of the EC's many responsibilities will be to continue developing effective regulation for Europe's insurance industry.
As an advocate of that industry, Insurance Europe looks forward to seeing what the priorities of this new Commission will be. It is our responsibility to examine proposed regulations in order to identify and work to explain any consequences that these proposals could have for insurers, as well as for customers and wider society.
This requires engagement with a range of institutions, including the European Parliament, the European Insurance and Occupational Pensions Authority (EIOPA), the European Central Bank (ECB) and, on a global level, the Organisation for Economic Co-operation and Development (OECD), the International Association of Insurance Supervisors (IAIS) and the Financial Stability Board (FSB) to name a few.
Solvency II: Count down to 2016
The trialogue agreement on the Omnibus II Directive by the European Parliament, Council of the EU and the EC in November 2013 was an important milestone in the path towards the EU's new risk-based regulatory regime.
Besides updating the Solvency II Directive in several important ways, it ended a long period of uncertainty by reaching a compromise which, although not the industry's ideal scenario in terms of correctly reflecting insurers' long-term business models and low exposure to market volatility, was a workable basis from which to develop the technical details of the new regulatory regime.
There is still, however, much work to do in ensuring that this regulation is fit-for-purpose ahead of its implementation in member states, before it enters into force in 2016. In particular, it is of vital importance that the technical measures drawn up by EIOPA are fully consistent with the framework directive and do not go beyond what has already been agreed.
Similarly, on a global level, we believe it is crucial that any new regulations – including international capital standards – are compatible with incumbent regional and national regulations, in particular, the Solvency II framework.
There are, however, many other issues being debated at a European level.
Quality, not quantity
Several regulatory initiatives currently address the type and amount of information provided to policyholders when choosing insurance products, which is, of course, very important. What these initiatives aim to require insurers to do, however, may result in customers being bombarded with myriad information, which actually inhibits their ability to assess key elements of the insurance products, such as coverage, guarantees, exclusions and excesses.
We would, therefore, argue that customers would benefit not from more information, but rather legislation that guarantees them better quality information on their insurance product.
Planning for the future: pensions policy
Discussions are also taking place around the future of pension provision in Europe. Insurers are particularly active in the provision of occupational and personal pension products, which in many countries help to relieve the burden placed on government budgets, especially at a time when the retired population in many states is growing.
The EC recently published a proposal for a review of the Institutions for Occupational Retirement Provision (IORP) Directive. The aim of this is to better facilitate the development of occupational retirement savings, and to create safer and more efficient occupational pensions for the ultimate benefit of pension beneficiaries.
To achieve this, the proposed review would rely on a combination of qualitative and reporting requirements applicable to providers, but does not include new risk-based quantitative requirements. Occupational pensions can be offered both by pension funds and insurance companies. The latter will soon be subject to Solvency II, which includes sophisticated quantitative requirements.
We believe the non-inclusion of quantitative requirements in the proposal for the review of the IORP Directive is to the detriment of many customers in Europe, who would not consistently benefit from the highest standards of safety. We would, therefore, call on the incoming Commission to address the quantitative aspects of pension provision as a matter of priority, with the support of EIOPA.
Personal pension plans
In addition to occupational pensions, the EC is showing an increasing interest in devising European solutions in the field of personal pensions. We welcome initiatives that encourage and promote private pensions. Important questions remain, however, as to a possible development of a single market for personal pensions, and we question the feasibility of a "one-size-fits-all" approach in light of generally well-functioning and diverse national pensions markets.
We also feel strongly that regulation should not interfere with pension product design. Our concern is that the ongoing EC initiative could result in a new standardised investment product that does not have the long-term characteristics of a pension product, ie limited and often sanctioned access to the accumulated savings and the possibility to cover longevity risk. We believe that a pension product should remain a pension product and thus enable consumers to cater for old age. Disregarding these pension characteristics would fail to ensure that the savings provide a retirement income, which is, of course, the whole point of any pension product.
Natural catastrophe cover
Another issue that the EC is examining is natural catastrophe risk. Such risks differ from country to country, and so a "one-size-fits-all" EU-wide mandatory cover should not be considered. Our view is that any EU actions in this domain must remain flexible and based on minimum harmonisation to preserve existing solutions in different markets.
We believe, however, that the EU could help to facilitate and support increased disaster coverage across Europe, notably by improving free and ready access to more sophisticated data and enhancing cooperation between all stakeholders to minimise the growing impact of disasters.
It will be interesting to see which direction the new Commission takes with this issue, and the many others that we campaign on. Insurers play a crucial role in our society, providing both economic growth and stability. Effective regulation is, of course, needed to ensure the strength of our industry. It must not, however, hinder insurers in performing such a vital service to us all.