Preparedness for large losses before they occur is critical to solvency and resilience, AIR's annual extreme event risk report emphasised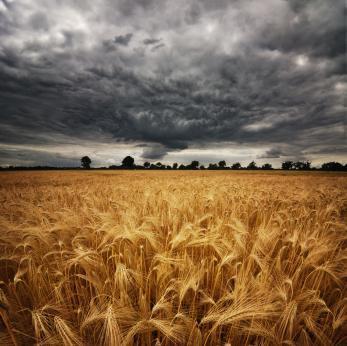 Two years of heavy insured losses globally highlight the importance of preparing for extreme events to boost resilience and solvency, according to AIR Worldwide's annual global view of re/insurance risk.
The figure for a one-in-100-year return period loss from catastrophes worldwide is at nearly $271bn, the Bostonian catastrophe modelling firm has estimated.
The annual global insured average loss is about $86bn, AIR added, following a decade of below average yearly totals, upset by the past two years' heavy insured loss toll.
"After a decade of below-average losses (apart from 2011 and 2017), 2018 will reinforce the fact that preparing for large losses before they occur is critical to continued solvency and resilience," said Rob Newbold, executive vice president, AIR Worldwide.
Nonetheless, the chasm between economic losses and insured losses shows the scale of the protection gap, AIR emphasised.
Typhoon Mangkhut in September 2018 illustrated the difference between well-developed insurance markets and those that ae less so, AIR noted.
Mangkhut hit the Philippines, mainland China, Hong Kong, and Macau, while the impact of earthquake and tsunami events in Indonesia "brought the protection gap into stark relief", the cat modelling firm noted.
"For the insurance industry, the protection gap can spur innovation in product development," said Newbold.
"In the public sector, governments are recognizing the importance of moving from reactive to proactive risk management, especially in countries where the risk is well known, and a risk transfer system is not well established," he continued.
"Understanding the protection gap can help governments assess the risks to their citizens and critical infrastructure, and develop risk-informed emergency management, hazard mitigation, and public risk financing strategies to enhance global resilience and reduce the ultimate costs," Newbold added.
AIR concluded with an underlining of the importance of taking "a global view" of cat risk.
"Since catastrophe risk can threaten a company's financial well-being, companies operating on a world stage need to understand their risk across global exposures to ensure they have sufficient capital to survive years of very high loss," said the report.
"Understanding—and owning—this risk requires knowing both the likelihood of high-loss years and the diversity of events that could produce such losses. In addition, companies with global exposures and an expanding global reach should prepare for the possibility that future catastrophes will produce losses exceeding any historical amounts," AIR added.