Share prices tumble as Africa and Asia come under the spotlight for Covid - analysts and investors fear lockdowns could cause more claims
Insurer share prices have tumbled today (26 November 2021) amid renewed fears of a Covid-19 surge.
These fears were sparked by reports that a new deadly coronavirus variant has been identified in Asia and Africa.
For example, at the time of writing, Aviva's share prices had fallen 5.3% and Allianz was down 4.6%. By comparison, Axa's share price had fallen 4.3% and Zurich's slipped 3.5%.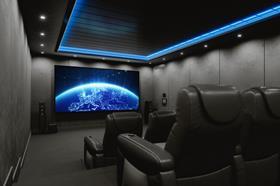 The insurers' share prices were down as part of a wider stock market sell off.
At the start of the pandemic in March 2020, insurer shares were also battered, with Axa's share price dropping by nearly 50%.
Analysts and investors are concerned that fresh lockdowns could lead to a spike in claims. The last major wave of national lockdowns cost UK insurers more than a billion in payouts - a lot of which came from business interruption (BI) claims, which are still being disputed now.
Pandemic exclusions
The fresh threat of Covid-19 variants comes as broker Marsh revealed that half of small and mid-sized UK businesses have seen increases in pandemic-related exclusions in their cover.
Martin McTague, vice-chair of the Federation of Small Businesses (FSB), told City AM that professional indemnity insurance was a particular issue.
"With 2020 having seen the loss of around 400,000 small businesses, having to pay more for essential cover may well be the last straw for many firms [that] are already beset on all sides by rising costs," he warned.
"It's not like [businesses] can choose not to take out insurance, especially where it is a condition of doing business."