Rob Flynn, UK SME director at RSA Insurance, highlights the key roles insurers and brokers have in supporting small businesses in 2022
As 2021 draws to a close, SME business owners are collectively hoping for a less volatile 2022. Uncertain times demand greater resilience than ever and insurers and brokers have a key role to play in helping these businesses, which are the backbone of the UK economy, to rebuild confidence after almost two years of disruption and - for many - restricted income.
Insurance can be crucial to SMEs' sustainability by providing financial support for common business exposure risks, since these customers typically have little in the way of in-house risk management resources and infrastructure and are the least likely to be able to afford substantial losses.
Yet ironically for already struggling SMEs, insurance premiums may seem like yet another overhead if they have an insufficient understanding of their risks, or how being underinsured could prove catastrophic for their business.
Balancing the convenience of digital with the power of personal service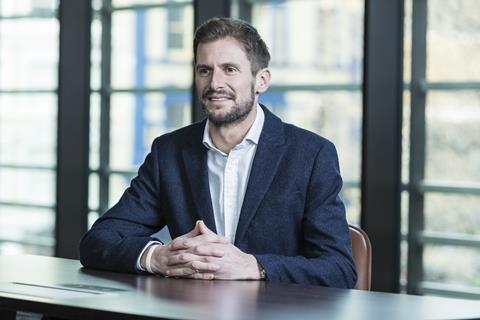 One lesson that has emerged from the Covid-19 pandemic, which accelerated the shift to doing business online, is the importance of balancing the speed and convenience of digital interactions with value-added personal service of B2B relationships.
UK SMEs are the most digitally savvy in Europe and, shaped by their experiences as consumers, expect to carry out an increasing proportion of their transactions online, including buying insurance and making claims.
To that end, we have developed a wide range of technology-led solutions to streamline communications, provide live status updates and automate time consuming administrative tasks, so that both brokers and customers can focus on keeping business moving forward.
However, smaller firms can really benefit from picking up the phone or sitting down with a broker that can act as a business advisor rather than simply selling them insurance, educating them on the risks they face - both now and into the future.
Many SMEs look to their brokers to help them develop a clear picture of their risks and requirements, so they can identify appropriate cover. This presents an opportunity for brokers to draw on their market knowledge as a differentiator and explain the protection offered in layman's terms to help customers make informed choices.
We support our brokers to engage prospects and customers by bringing risk management into the conversation, rather than merely competing on price and cover.
Those that take the time to truly get under the skin of their customers' businesses are well placed to offer advice on products company owners may not realise they need in an ever-changing economy, such directors' and officers' liability, cyber protection, commercial crime cover or legal expenses.
Moving forward
Of course, for SMEs, making a claim is usually the most tangible reminder of the value of a good insurance partner and policy. However, we don't wait until claim notification to start building relationships - it is just as important for us to work proactively and closely with brokers and customers from the start, to understand the nature of the business and its objectives, operations and needs, so we are collectively ready to mobilise if the worst should happen. We can also apply insights to limit future recurrence.
Our experts develop flexible products specifically for the risks and realities SME customers face. We listen and learn to continually refine our understanding of issues affecting this important segment and apply our knowledge and problem solving expertise to help customers tackle their challenges with confidence, working collaboratively and tirelessly until the right outcome has been achieved.
Where there's a will, together we'll find a way, no matter what 2022 has in store.