Some commentators believe 'the insurance industry is the single most annoying part of this whole climate puzzle'
Non-profit organisation ShareAction has today (26 May 2021) revealed that insurance companies are lagging behind the finance sector's push to embrace environmental, social and governance (ESG) investment, with few of the world's largest insurers considering climate change, biodiversity loss and human rights violations in their underwriting decisions.
Almost half (47%) of the world's 70 largest insurers received the lowest 'E' ranking for their sustainability practices.
Furthermore, only 13% have a policy to exclude investment in companies that are knowingly in breach of human and labour rights, suggesting that the majority of the industry is "willing to turn a blind eye" to violations.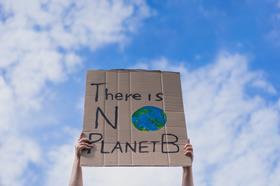 AXA, Allianz and Aviva lead the ranking of insurers with property and casualty business, with each company receiving an 'A' rating. The scores, however, were less than 50% overall.
ShareAction said: "No insurer demonstrates leadership across its entire responsible investment and underwriting approach. For that reason, no insurance company was awarded a AAA or AA rating.
"This finding is surprising. One might expect that the types of systemic risks explored in this survey would be an essential part of the analysis that feeds into [the] development and pricing of underwriting products.
"This does not appear to be the case – instead, insurers' approach to investment is more advanced.
"One reason for this might be that insurers have been able to learn from other asset owners and asset managers how to incorporate ESG issues into investment decisions and have benefited from the general mainstreaming of sustainable finance, while the underwriting side requires a much more insurance-centric approach."
Data findings
Last year, ShareAction ranked the 75 largest asset managers on responsible investment – 19% of companies received an E rating.
The NGO's latest data found that coal finance has emerged as one of the ESG issues insurers are starting to address, with a third of companies implementing policies restricting underwriting for the coal industry.
As a result of these policies, earlier this month, BMD Group admitted that it had been unable to obtain insurance for its work on the controversial Adani coal mine following climate change action group Extinction Rebellion's protest.
Lloyds's of London syndicate Tokio Marine Kiln (TMK) and underwriter ERS Insurance confirmed in April that they too will not be participating in any future contracts for this specific project.
Despite this, only 16% of assessed insurers have policies to restrict underwriting of tar sands, shale oil, or Arctic oil exploration.
No insurers were found to have any restrictions for underwriting conventional oil and gas operations.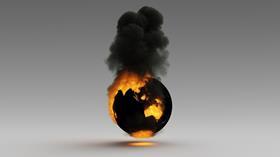 Insuring 'our destruction'
Bill McKibben, co-founder of 350.org, said: "The insurance industry is the single most annoying part of this whole climate puzzle: they possess all the data about what global warming is doing to our earth and yet they keep underwriting the industry that drives the damage.
"If they stay involved with coal and oil and gas, then the only thing they truly insure is our destruction."
Although the industry is awash with data, only 17% of companies were found to have a board member with sustainability-related expertise and just 19% have board level key performance indicators or objectives linked to responsible investment and underwriting.
Report author and senior research analyst at ShareAction Felix Nagrawala added: "Insurers are better placed than any other type of financial institution to exert pressure on unsustainable companies, as firms cannot operate without insurance. But they are largely failing to use this influence.
"Despite the sector's supposed expertise in managing risk, insurers continue to ignore the systemic risks of climate change and biodiversity loss."