Asian insurers need common methods to examine risk, but despite low yields they are still steering clear of high-risk assets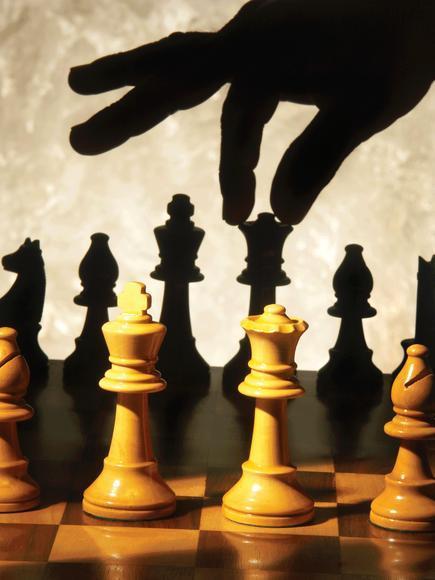 Low yields mean that chief investment officers (CIOs) in Asia face challenging times. In an effort to address the issue, CIOs are placing a greater emphasis on illiquid debt assets, for example, or green bonds. But diversifying your portfolio can create problems. How familiar are you with the investment you are about to make and how can you monitor it effectively?
Zurich regional investment manager for Asia-Pacific and the Middle East Matt Vincent says that fixed income assets are likely to remain volatile in 2014. Meanwhile, he highlights recent market events that have demonstrated the importance of portfolio diversification. "We have recently witnessed market capitulation on the back of comments from the US Federal Reserve in relation to the tapering programme – culminating in a sell-off for emerging market equities, bonds, and currencies, while developed world equities have rallied," he says.
However, Vincent says that, despite low yields having a negative impact on investment, Zurich is steering clear of high-risk assets. "Zurich has resisted the temptation to supplement investment income through buying riskier assets," he says. "Our mission is not about generating the highest absolute investment return – we are not averse to taking risk, but strongly believe that it should only be taken when those risks are adequately rewarded."
Investment opportunities
So, with this in mind, what investment opportunities does Zurich currently see?
Vincent likes the look of illiquid debt assets. "These assets typically have a natural fit for insurers in terms of being sufficiently long duration, which permits the backing of long-tailed insurance liabilities," he says. "This is an example of where we believe risk is rewarded via the illiquidity premium, though clearly each investment needs to be assessed on its own merits."
Meanwhile, Allianz Investment Management Asia Pacific CIO Bernd Gutting says: "We prefer asset classes that offer a premium for liquidity risk, as opposed to credit risk premiums. For the time being, we do not invest in high yield."
How should insurers manage less traditional asset classes and more complex risks? Vincent says: "Zurich thinks of its portfolios not in the sense of asset classes and asset allocation, but in risk exposure terms. For instance, fixed-income allocations are approximately 85% of our asset allocation. However, in risk exposure terms, we split the risk into the various components; namely interest rate, term structure, and credit spread; which in risk exposure terms equates to approximately 70% of total risk exposure."
He adds that when it comes to less traditional asset classes, Zurich considers those where it is able to model the risk. "Any allocation would be optimised subject to the given constraints of risk-based capital consumption budget, our liability profile, and the various regulatory restrictions/requirements," Vincent says.
Vincent highlights green bonds as an investment opportunity. "Green bonds are also emerging as a socially responsible investment asset that should gain in relevance and increasing acceptance over time," he says. However, Gutting says that diversifying a portfolio can be problematic. "Some markets do not offer that diversification – in some countries you're not allowed to go offshore, for example," he says.
But diversifying an investment portfolio can create considerable challenges. HSBC Global Asset Management global head of insurance coverage Patrice Conxicoeur says Asia-based insurers may be "wading into territory they had not visited before" as they take advantage of changes in regulations. He adds: "The challenge is to acquire the expertise you have not had an opportunity to develop."
How to hedge
What's the best hedging strategy to adopt to optimise the risk/return profile and limit the economic volatility of your balance sheet? "Hedging strategies are in the context of how we manage our liabilities – a pure hedge would entail the immunisation of the mismatch between assets and liabilities, such that any variance in interest rates is completely neutralised," Vincent says. "In the real world this economic view is often not compatible with the statutory view, hence compromises are often needed. Where interest rate curves are normal, we generally view longer duration as a rewarded risk, though one we are
willing to tolerate."
How do insurers formulate their risk strategy? "Our starting point is a risk budget that is agreed by the senior leadership team," Vincent says. "We thereafter determine our risk-free investment portfolio at the aggregate group level – being that portfolio of investments that replicates the liability profile to immunise the impact of interest rate changes." According to Vincent, the next step is to determine the company's "strategic asset allocation". This is the "mix of assets that will generate the highest expected return subject to our liability profile, the regulatory framework, and our risk-based capital budget", he says.
Monitoring assets
What's the best way to monitor an investment portfolio? Vincent says Zurich performs formal analytics on a quarterly basis, which includes both assets and liabilities. "These tools permit an assessment of market risk exposure, asset allocation, the various contributors to ALM [asset-liability management] risk, interest rate sensitivities, as well as stress tests across a broad range of adverse market scenarios," Vincent says. He adds that Zurich is also "able to access at any point in time a report for our entire group and see all of the assets and liabilities, effectively monitoring our portfolio".
Gutting says it is vital that insurers have a common method of assessing risk. He adds: "It is important that investment managers, risk managers, and actuaries talk the same language, and use the same data – apart from a common internal risk model, efficient data processing has proven to be an important factor of success; for this we have set up a specialised data processing unit in Munich."
Conxicoeur says the best way of managing an investment portfolio involves a combination of skills, tools and "gut-feeling". He adds: "The skill is primarily local, there has to be a willingness to acquire skills when the local market matures and when regulations change."
With regard to tools, Conxicoeur says that enterprise risk management (ERM) is another critical element, but that it is one that many Asia-based insurers lack. "ERM vendors should have regional and local insurers high on their prospects list."
Gut feeling
The final element of successful investment portfolio management is instinct. "Listen to your gut, if you have a funny feeling [about an investment, it's probably not right."