Success in P&C market will hinge on being 'customer-centric, savvy about intelligent processes, able to bring products to market agilely and willing to collaborate at scale with ecosystem partners'
Agility and the ability to collaborate will be key to creating successful insurers of the future, according to a new report by technology firm Capgemini, published this month (December 2021).
The 2022 edition of the firm's Top Trends in Property and Casualty Insurance Report has revealed that insurers are undertaking a wholesale restructuring of their distribution channels to meet growing demands from customers and policyholders – this includes having a greater focus on convenience, advice and reach (CARE) as well as concentrating on environmental, social and governance (ESG) factors.
The report noted that future success will be defined by the way in which insurance is structured to adapt – it must have the ability to flex as both risks and expectations from regulators and clients change.
Furthermore, distribution channels are being digitally retooled to keep up with the demands of increasingly tech-savvy policyholders, with a focus on enhancing engagement through offering greater CARE.
In response to these trends, insurers are partnering with technology experts to leverage intelligent automation and enhance process efficiency, which aims to significantly reduce both the cost and turnaround time (TNT) of complex underwriting and claims decisions.
'Vulnerable underbelly' of digital operations
The growing risks and impact of climate change, meanwhile, are causing insurers to embed sustainability and ESG goals into their strategies, while also requiring them to strengthen their risk modelling capabilities to combat increases in destructive weather events.
"Challenges will continue as [the] pandemic impact lingers, policyholder expectations shift and [natural catastrophe] losses strike a 10-year high," the report stated.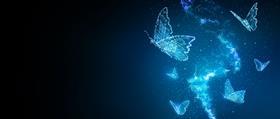 "Virtual operations exposed the vulnerable underbelly of many firms' digital setups and insurers must maintain high alert vigilance for cyber attacks.
"Moreover, the evolving risk landscape and associated losses hardened the market across multiple insurance business lines. Hence, we expect property and casualty (P&C) insurers to continue enthusiastic adoption of innovative tech solutions - such as artificial intelligence (AI) and advanced data analytics - to assess changing risk accurately and price it accordingly.
"And, with an eye on the future, we anticipate firms will explore new revenue-generating avenues by extending their reach via trusted ecosystem players, to offer embedded insurance coverage conveniently as part of consumers' daily lives. Expect Big Techs to play a role."
Bridging the protection gap
Capgemini said that in 2022, the most successful P&C insurers will embrace strategic initiatives sparked by recent market conditions.
As a result, they will innovate and create "crisis-proof" systems, leverage novel technologies and intelligent processes, optimise costs through streamlined IT operating models and build resilient businesses prepared to take advantage of future industry opportunities.
"Forward-looking insurers will be strategic and agile in capturing emerging market opportunities to generate new revenue and provide comprehensive protection in the manner policyholders demand," the firm added.
"We expect to see innovative products to serve rising customer segments in 2022 that will bridge the protection gap.
"Other surging trends include digitalising intermediaries for better outcomes for individual and business customers and ecosystem partner collaboration to design and build insurance buying journeys that are seamlessly embedded.
"Long story short, insurers will get closer to customers in 2022 and become their lifestyle partners. Results will include increased customer trust and loyalty and additional upsell and cross-sell opportunities.
"We believe the most successful P&C insurers in the years ahead will be customer-centric, savvy about intelligent processes, able to bring products to market agilely and willing to collaborate at scale with ecosystem partners."