Three-in-four insurance executives favour partnering on a solution-as-a-service basis, rather than buying insurtech firms, according to the World Insurtech Report 2018 from Capgemini and Efma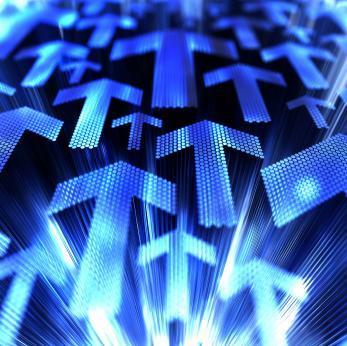 A collaborative approach to insurance technology investment is gaining traction between would-be insurgents and incumbents, leading to a redefinition of the insurance sector.
Disruptors and enablers are partnering with more traditional players amid climbing technology investment and fierce competition within the insurance business.
This was the headline conclusion of the World InsurTech Report 2018 from digital advisory firm Capgemini and non-profit network Efma.
Insurtech investment grew at a compound annual growth rate of 36.5% between 2014 and 2017, noted the study, which polled more than 140 executives at non-life, life and health insurance and insurtech firms.
The report found that leaders believe that insurtechs will be a major catalyst to redefine the customer experience, deliver widespread efficiencies, and create new business models.
"It's clear that insurers and Insurtechs see collaboration as the key to success in the evolving industry ecosystem, with re-imagined customer experience at its heart," said Anirban Bose, CEO of Capgemini's financial services arm.
"Finding the right chemistry between collaborators to create a sustainable, agile position in the industry is the key to determining who will be future industry leaders," Bose added.
Almost 96% of insurers said they were looking to collaborate with insurtech firms, with 78% saying "partnering to develop a new solution" was their preferred approach.
Solution-as-a-service (SaaS) partnerships with insurtech firms were favoured by 76% of respondents.
Only a third of insurance executives polled (32.6%) said they were considering insurtech acquisitions, the report claimed.
"New competition requires incumbent insurers to be agile and innovative," said Vincent Bastid, Efma's secretary general.
"Collaboration with the right Insurtech partner will facilitate the journey to attain the right position as industry disruption continues," Bastid added.
When asked about the benefits of collaboration, 77.2% identified "improved ability to enhance customer experience", some 59.5% cited "faster time to market", while 46.8% said "new digital capabilities", and 40.5% cited "competitive advantage over peers".
Data specialists were in demand for 62% of incumbents, claims management solutions providers were a focus for 51.9%, front office solutions were cited by 51.9%, and technology specialists by 55.7%.
Asked about the current and potential impact of InsurTechs, 67.1% of incumbent insurers said they could "redefine customer experience", with 91.7% of insurtech executives agreeing.
Some 36.7% of incumbents said they could "bring in new business models", and 35.4% felt insurtech would enhance their capabilities; among insurtech leaders, 58.3% and 33.3% agreed with those statements, respectively.
The proliferation of insurtech companies must be viewed in the historical context of the three hundred and fifty year old insurance industry; this is truly a Renaissance-like moment for the industry," said Jonathan Kalman, general partner at Eos Venture Partners.