Startup insurtechs are favouring the MGA model for a gateway into the industry to avoid becoming just another service provider to traditional insurance companies. David Benyon reports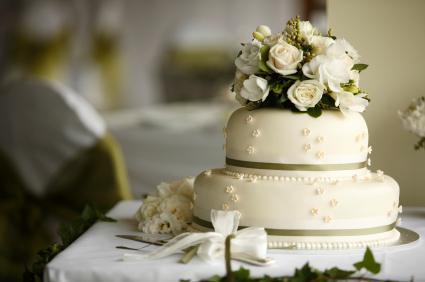 There is nothing new about managing general agents (MGAs). The business model has existed for years within the evolving contours of the commercial insurance landscape. However, a new wave of insurance technology startups is accelerating the pace of industry change, and MGAs are enjoying a tech-fuelled renaissance.
The first wave of insurtechs was focused on the mass market of personal lines of insurance business, but the technologists are also turning their attention towards commercial business, creeping outwards across the spectrum from small-and-medium-sized enterprises (SMEs) towards bigger ticket commercial classes. The MGA model seems attractive to them.
"Insurtech has been playing at the high volume low value end of things, but every year it moves further into SME and commercial lines," says Marco Del Carlo, managing director of Tempo Underwriting, an MGA which underwrites specialty re/insurance, across eight lines largely in emerging markets on Lloyd's and company paper.
As would-be disruptors to the status quo within commercial insurance, insurtechs can face a stark choice when they set themselves up: become a cog in a wheel as a service provider for existing insurance companies; or find a way to somehow sidestep the sector's entrance hurdles become practitioners themselves.
For many of these insurtech startups, launching as an MGA seems the route of choice. "Many are going down the MGA route because there's a confluence of underwriting and tech expertise to do things better, faster, smarter and cheaper," says Del Carlo.
This is despite the well-known limitations placed on traditionally-minded MGAs by their capacity-providing clients. However, unlike previous, traditionally-minded MGAs, technology is the focus and, if they work out, the differentiating factor for these new launches.
"These companies understand technology but less so the underwriting," Del Carlo says. "The future is a digital MGA, combining underwriting expertise with the technology side."
For many technology startups it's as near to independence as they are likely to get. And the boffins behind them are more interested in the technology than the technicalities of underwriting. So the MGA model is enjoying an insurtech fuelled renaissance right now.
"We think the insurtech model and the MGA model are perfectly suited to one another. Insurtech businesses now make up a majority of what we see in the MGA space," says Patrick Rastiello, MGA practice group leader, Aon Reinsurance Solutions.
"It can be a new way to approach a specific line of business and to get to a product underwritten by a carrier. It's a way of getting into this space without the heavy capital constraints, and through the distribution of the MGA," he adds.
"Overall, the MGA business model is a quick and efficient way to bring new insurance products to the market without having to reinvent the wheel every time," says Ari Chatterjee, chief underwriting officer for Envelop Risk, a Bermuda-based MGA that launched in April 2018, using artificial intelligence to underwrite cyber risk re/insurance.
"There are synergies that can be built, backed by technology and existing insurance infrastructure, which is a powerful engine to grow an insurance book profitably. We have seen a trend in the insurtech space where instead of them trying to disrupt the market, they are co-operating and building businesses together with the incumbents," he says.
"We are starting to engage with other MGA's in the space to help them build their businesses by leveraging our technology and infrastructure. MGA's with niche distribution and product offering in cyber Insurance can now work with us to build a more robust business model without having to spend millions to develop required technology," Chatterjee adds.
The nearest the sector has got so far to an insurtech unicorn is probably Lemonade, which operates as a full-blooded insurer. The peer-to-peer insurer has been successful but remained a midsize player, in part due to regulators' entry barriers for capital and the need for state-level licensing in the patchwork US market. This year the firm launches in Germany, backed by reinsurance from Axa, after setting up a European headquarters in the Netherlands.
Peer-to-peer is one avenue of insurtech innovation. Developing policies for specific periods of time is another, making use of - for example - telematics technology to understand driving behaviour and also to know when an Uber driver is working a shift and when they're off the clock.
"That can create pricing for peak and off-peak driving times," says Del Carlo. "If you charge people more after 10PM every night, which is when most accidents happen, that will have an influence on when and where people drive."
Where the secret sauce gets interesting is not just for assessing risk and smarter pricing, but using predictive analytics for loss mitigation and loss control, he suggests. Real time data feeds from can proactively inform manufacturers or power plant operators, encouraging them to upgrade rickety systems or replace ageing parts.
"That helps the client better manage risks and helps the underwriter reduce the likelihood of loss, which makes a lot of sense. It's not the traditional way of doing insurance, where the underwriter look at the risk once a year and it's done," Del Carlo adds.
Capital, capacity and distribution
Whatever the secret sauce technologies insurtech startups are using, be it artificial intelligence (AI), predictive analytics, blockchain, telematics, drones, satellites, smartphone apps or the internet of things, it is unlikely to be cheap to develop their insurance wizardry to fruition.
Like any startup, they need capital to fund their business and bring their secret sauce to the table. While some tech startups are supported by typical Silicon Valley-style venture capitalists, others are backed by insurance incumbents, seeking an embryonic insurance unicorn, to get ahead against their traditional peers in a time when digitalisation is changing the face of the industry.
Traditional re/insurance investments in insurtech MGAs are often twofold, as the same carriers provide underwriting capacity, expertise, licences and regulatory approvals to allow the startup MGAs to do re/insurance business, operating across borders and at sufficient scale. For example, Munich Re's Digital Partners (DP) functions as its own startup venture capital fund at the German reinsurance giant.
"Digital disruption has the potential to reshape markets faster than perhaps any force in history," says Andrew Rear, DP's chief executive. "As a consequence we established DP as an enabler for insurtech businesses who are changing the way insurance works, or making insurance fit for the new sharing, gig, and mobile economy."
App-based provider Wrisk aims to deliver personal lines motor, travel and home insurance through smart phones. The UK-based startup is partly crowd funded, as well as receiving backing from the likes of Hiscox, QIC and Munich Re's DP.
Wrisk has entered into an agreement with DP that will see Munich Re companies become the exclusive carrier for Wrisk's business underwritten in UK, Europe and USA. DP also provides access to some of its underwriting services. The startup's founding chief executive thinks this relationship based around the MGA model provides the best startup partnership.
Niall Barton, CEO of Wrisk, says: "If a startup had access to a large portfolio of business with proven profitability, then theoretically it'd be possible to attract capital to support setting up a brand new insurer to write that business.
"But most start-ups don't have access to such portfolios and most investors in this country are unwilling to support the creation of a new insurer without it. Hence the MGA model is the perfect mechanism for an insurtech-insurer partnership to start small, yet experiment with product, pricing principles, distribution, etc," Barton adds.
Bermudian cyber MGA Envelop Risk enjoys a similar relationship with London market re/insurer MS Amlin, which in May 2019 announced that it had bought "a minority strategic stake" in Envelop. The carrier was already providing underwriting capacity to Envelop since November 2018.
From the startup's perspective, Chatterjee thinks a focus on technology and niche expertise suits the MGA model, partnering with traditional capital and capacity, but working beyond the walls of a traditional insurance company. Distribution seems a key point, partnering insurers' scale with new channels offered by startup tech.
"MGAs are usually nimble and often bring specific expertise and distribution to niche markets the scale of which is difficult to achieve in traditional incumbent, especially for niche businesses like cyber. We believe in future the MGA business model will adapt to a more technology driven efficiencies that will not only improve the distribution bottlenecks, but also improve the quality of underwriting," he says.
"At Envelop, our approach to business is one of partnership rather than a pure MGA model. We operate as-if a virtual team with our partner MS Amlin where we leverage on each-others infrastructure and decision making is faster. Often, we downstream our technology and resources to our reinsured clients to help them grow their cyber insurance book profitably," he adds.
Rastiello thinks the play by traditional insurers investing in insurtechs is largely about distribution. "I think the traditional insurers are looking to for additional distribution, through a source they can't have, and that's outside traditional general agency model in the US. Look at lemonade, which is fully fledged and has capital. It's circumventing the agent with easier access to customers, which is what insurtech is all about," he says.
"The insurtech model is a product distribution focus, using the MGA model and AI to price the business. Rather than build it yourself, and have all those people, bricks and mortar, they would rather put money behind sophisticated insurtech and AI, bringing new capital into the business," he adds.
Invest now, buy later?
There is acknowledgement that for insurtech startups to innovate, they need access to industry capital and expertise, but also to remain at arm's length from the sector. This way the technologists enjoy the entrepreneurial environment to thrive, beyond the corporate culture of a large insurance company, which might otherwise stifle their creativity.
"Big companies struggle at innovation. Insurers support MGAs, and then they can buy them up later. To innovate you need ideas, to be nimble, and to move fast," says Del Carlo. "These MGAs have the necessary freedom and flexibility, they usually have quicker approvals processes, and they can raise capital externally. A lot of these entrepreneurs and innovators don't want to work for a big corporation."
For a traditional insurance company, buying into this approach means investing in and / or providing capacity to an innovative MGA, a gateway which can provide options for later buying the venture, along with all its intellectual property and tech wizardry.
If the sector's next unicorn is an insurtech MGA, could it be acquired not by a traditional capacity provider, such as the likes of MS Amlin or Munich Re, but instead by an outside force, such as Amazon or Google, as an engine for disruption?
"They may buy rather than build to get into the business, and I predict that we will see those like Google or Amazon in the insurance business through the Insurtech platform," says Rastiello. "However, outside investors just don't want the balance sheet."
Del Carlo agrees: "Capital and capacity are different things. Carriers think of everything in terms of their balance sheets. One or two major losses can blow profitability for the next 5 years. Insurers and MGAs think about that, but brokers and companies like Google don't. I don't think they'd want to be on the risk carrying side."
He also questions whether insurance offers big enough returns to get the online giants' pulses racing. "Their dials are so big and there are bigger opportunities to move their needle," Del Carlo says. "They would need to be eating massive insurers to have an impact on their big picture."
For now, insurtech MGAs represent a collaborative success story, between the traditional sector and the technologists looking to break into it, with both sides looking to gain from a happy marriage.
Barton adds: "The MGA model is, and always has been, a brilliant way for entrepreneurial energies to be matched the with the capital firepower of insurers who want to experiment outside of their core products and brands. I see a growing trend of insurers harnessing techniques such as internal MGAs, external MGAs and even as far as 'greenfield' insurance company subsidiaries."