Medium term collaboration with insurtechs reduces the threat of disruption, and in the long term, internet of things will force radical innovation, according to the rating agency's study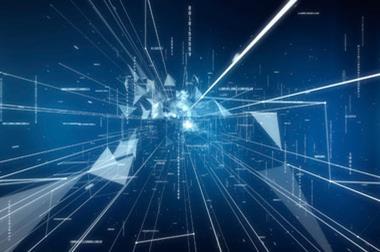 Technology spending among re/insurance firms is rising to meet the risk of outside disruption to their business models, according to a Moody's report.
Insurance firms are partnering with insurtech providers to head off the risk of being usurped by the technologists, according to the rating agency's study.
Such collaborations with insurtechs reduces the threat of disruption in the medium term, Moody's suggested in its report, entitled "(Re)insurers step up tech investment as disruption threat grows."
"Initially focused on distribution in the retail property & casualty market, insurtechs are rapidly expanding their capabilities and now offer tech-solutions to established insurers across other business lines, particularly health insurance," Moody's said.
In the longer term, the internet of things will force radical innovation, according to the rating agency's study.
Connected devices – autonomous vehicles, home security systems and wearable devices – will reduce the number and severity of insurable losses, Moody's posited.
"This would over time erode insurers' premium revenue and, therefore, also their operating profits," said Moody's.
The rise of a digital ecosystem is still a decade or two away, the rating agency estimated, giving innovative insurers time to adapt.
This next step in the evolution of connected devices could threaten insurers' control over distribution and their direct access to customers, Moody's warned.
Helena Kingsley Tomkins, an analyst at Moody's, commented: "While most insurers are actively adapting to the digital world, the rapid evolution of technology and potential regulatory changes limiting its benefits mean that long-term success is not assured."
All companies surveyed in Moody's 2018 CFO survey confirmed that they have adopted or are in the process of adopting technology designed to improve customer accessibility to their services.
For home insurance, this means flood monitoring, weather warnings, information about property sales and rental advice, discounts on home security systems, and advice on household and appliance works and repairs.
Motor business tech includes telematics to monitor driving, platforms to buy and sell cars, anti-theft services, auto-repair shop advice, car maintenance advice, and fuel consumption monitoring.
For life and health, insurers are introducing fitness plan providers, discounts on gym memberships, doctor recommendations, platforms to arrange medical appointments, health advice and monitoring, and estate planning and legal services.
Kingsley Tomkins added: "Promising technologies may quickly become obsolete, meaning that the best placed groups are therefore those with large capital buffers, robust operations and significant financial resources."