In the UK, there has been a trend for insurtechs applying to Gibraltar for broking licences
Trade association Insurtech UK has signed a statement of intent with Gibraltar Finance to ensure that all 115 of its members can have improved access to the Gibraltarian regulatory market.
The agreement was signed between Luisa Barile and James York, co-chairs of Insurtech UK, and Albert Isola MP, minister for Digital and Financial Services for Gibraltar's government.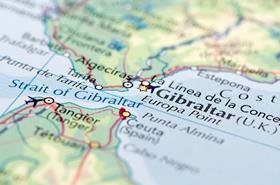 The statement of intent commits Insurtech UK and Gibraltar Finance to working together to raise awareness, promote opportunities and provide direct access to the relevant officials within the Gibraltar government and wider insurance market to facilitate market research and possible authorisation plans.
Gibraltar Finance is the platform used to promote Gibraltar's financial services sector. It acts as a conduit to attract investment and new business opportunities to Gibraltar and is part of the HM government of Gibraltar.
Insurtech UK co-chairs Barile and York said: "When looking at new markets and a daunting authorisation process, often the most time-consuming part is finding the right people to talk to, getting boots on the ground and having access to the best information to understand the market and the opportunities for your business."
For Gibraltar, the partnership enables the territory to showcase its reputation as an increasingly important financial services hub in Europe, highlighting why more UK businesses should expand into the market.
The rise of Gibraltar
One trend within the UK insurtech sector has been the rise of Gibraltar as a destination for insurance authorisations, due to the increased speed of the authorisation process and the perceived tech friendliness of the regulator.
The only two UK insurtech carriers that have sought licences in Gibraltar are Zego and Marshmallow.
Isola said: "It is a pleasure for [the] HM government of Gibraltar to have entered into the joint statement of intent with Insurtech UK. Gibraltar has a large insurance industry with particular expertise in the UK motor insurance sector, which offers valuable competition and choice to UK consumers.
"I hope our cooperation with Insurtech UK will lead to opportunities for Gibraltar to support and facilitate the activities of UK insurtechs as they build and develop their business strategies."
He thanked Insurtech UK's co-chairs "for engaging in such a positive and welcoming manner". He continued: "It has been an absolute pleasure to be involved in this initiative."
Barile and York added: "We are committed to supporting our members in their authorisation journey and with Gibraltar, a clear option that has been tried and tested, we're ready to [provide] support in the future and make that process as straightforward as possible, should members feel it be the best option for their business.
"We are confident that this statement of intent opens up a lot of opportunities for our members to better understand the market and to accelerate future authorisations."