The transaction 'has delivered attractive, certain value for our shareholders' says RSA chairman, as Intact promises to 'build on the well-recognised RSA brands and scale in home and commercial lines'
Bidco, a wholly owned subsidiary of Canadian insurer Intact Financial Corporation, and Danish insurer Tryg A/S have completed their acquisition of RSA, effective today.
In line with the acquisition completion, RSA confirmed that Sally Bridgeland, Charles Brindamour, Claude Dussault, Mark Hodges, Robert Leary, and Andy Parsons have been appointed to the RSA board.
Meanwhile, RSA group chief executive Stephen Hester, chairman Martin Scicluna, Sonia Baxendale, Kath Cates, Enrico Cucchiani and Martin Strobel have resigned and have stepped down from their board positions.
Scott Egan, chief executive of RSA UK and International, will remain on the RSA board going forward. Charlotte Heiss has tendered her resignation as general counsel and company secretary.
Speaking on the news, Egan said: "I'm really excited about this new chapter of RSA's long and illustrious history.
"Everyone is looking forward to working as part of Intact, building on our recent progress and momentum and continuing to develop our propositions for customers, brokers and partners.
"The expertise and ambition of Intact gives us a great opportunity to improve and accelerate our plans with the joint goal of making it a better business. I'm really looking forward to seeing what we can achieve together."
Charles Brindamour, chief executive of Intact Financial Corporation, added: "Bringing together Intact and RSA will expand our leadership and accelerate our strategy as we continue to focus on outperformance across our business.
"Our teams have worked hard and diligently since we announced the deal to plan the integration and transition process and we are now ready to combine our businesses and start delivering on our financial objectives.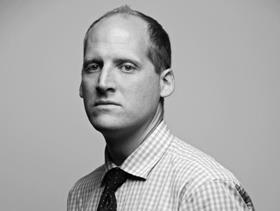 "We are delighted to welcome RSA employees into the Intact family. Together, we will continue to focus on delivering second-to-none customer experiences and creating significant value for our shareholders."
In terms of Intact's plans for RSA, the firm said it intends to "build on the well-recognised RSA brands and scale in home and commercial lines, while leveraging its core competencies to continue to create best-in-class capabilities.
"In the near term, the fundamental pillars of the outperformance strategy are to optimise the underwriting performance, focus the footprint and invest in data and technology."
History and reputation
The takeover bid was initially announced on 18 November 2020 – this was to be actioned by means of a Court-sanctioned scheme of arrangement under Part 26 of the Companies Act 2006.
Details of this scheme were published on 16 December 2020.
On 25 May 2021, RSA announced that the High Court of Justice in England and Wales had sanctioned the proposed scheme at a hearing held on 25 May and 26 May 2021. At this point, RSA announced that its re-registration as a private limited company had become effective.
Today (1 June 2021), following delivery of the Court Order to the Registrar of Companies, the scheme has now become effective in accordance with its terms and the entire issued and to be issued share capital of RSA is now owned by Bidco.
Martin Scicluna, RSA group chairman, said: "It has been a very great privilege to chair RSA for the past eight years and oversee the development and implementation of a fundamental change in strategy, which has resulted in a much more focused, stronger and more profitable company.
"I am very grateful to our chief executive, Stephen Hester, for his outstanding leadership and drive in the transformation of our company. My thanks to our executive committee members and the senior leadership team, who together with our employees have delivered for our customers, our shareholders and other key stakeholders. Finally, thank you to all my board colleagues for their significant contribution during my tenure as chairman.
"RSA has provided peace of mind to individuals and protected businesses from risk for more than 300 years.
"That history has seen significant consolidation in the insurance industry and we believe that RSA's businesses, customers, employees and other stakeholders will prosper under the stewardship of Intact and Tryg, two great businesses with long histories and reputations.
"The acquisition of RSA has delivered attractive, certain value for our shareholders and I wish Intact and Tryg every success for the future."